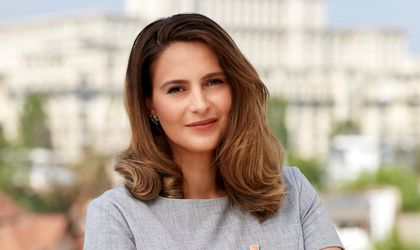 At a time when the inflation has generated a significant increase in prices, Cargus gives a new value to the national currency, launching the most unexpected offer in the courier industry: the lowest price for the most convenient delivery.  Shipping parcels to Cargus SHIP & GO points costs only 1 leu, regardless of the size of the package, weight or delivery address.  
Simple, flexible and easy to use, the offer meets the needs of individual customers, who do not have an active contract with Cargus, regardless of whether they are individuals or companies and is valid all month of February.
In order to benefit from the 1 leu offer for parcel delivery, Cargus customers have digital options at their disposal – they can make an order through online platforms, such as Cargus Mobile application and the MyCargus web application, but they can also go to the nearest SHIP & GO point to hand over the package. The delivery can benefit from cash on delivery services and the payment can be made by the recipient in cash, card or pay by link, depending on the chosen delivery point.
"Cargus continues to innovate to meet the changing needs of customers, investing in new, fast, affordable delivery options while maintaining the quality of service. Through the 1 leu offer for deliveries in our SHIP & GO network, we want to give our customers the opportunity to understand what the out of home delivery experience means: thousands of delivery points nationwide, multiple payment solutions, digital options such as Cargus Mobile, recognized by the market as the best courier app, cost effective. The out of home delivery option is a paradigm shift in the courier market, with multiple benefits for companies and consumers. Cargus has invested significantly in recent years, both to increase the coverage of the SHIP & GO network and to encourage consumption – technological innovations, payment services. All this ensures the transformation of the Cargus ecosystem, but they also have an impact on the courier market.", said Andreea Radu, Marketing Director of Cargus.
In the last two years, Cargus has developed its own network of SHIP & GO points, located in accessible areas across the country, reaching over 3,000 locations. At the same time, the courier company also invested in the diversification of the network, and last year it placed in Bucharest a first series of 300 lockers – an innovation on the market, a completely contactless solution, operated through the Cargus Mobile application and sustainable thanks to the batteries, which have a lifespan of up to 10 years.  The entire SHIP & GO network currently covers almost 1000 urban and rural administrative units (cities, municipalities, communes). Now, Cargus has the ability to meet the needs of its customers with excellent, complete services, low prices and fast deliveries.
This year, Cargus aims to reach 3,800 SHIP & GO points, to increase the number of cities in which the company operates and to have a 100% coverage in cities and municipalities (over 1500 areas – cities, rural areas, etc.).