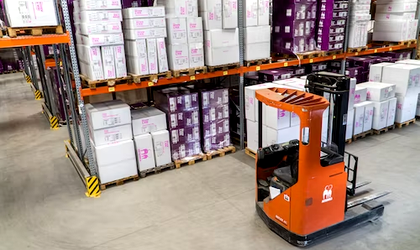 Getting the hang of it can be challenging if you've never used NetSuite before. That said, NetSuite is a great inventory management system and a must for small and medium-sized businesses. 
So, what's the solution? You're in the right place if you're looking for help with NetSuite. This article will provide you with a guide on how you can use NetSuite for inventory management, and by the time you're done reading it, you'll feel confident trying to use it on your own.
Understand the Inventory Management System
Before you can get started using NetSuite, you first need to understand what an inventory management system is. This is a system to help you track items in your inventory through the entire supply chain. This means that you'll be able to track items from the moment you purchase the parts required to make it through to production and to the point when you sell the product.
Managing your inventory allows you to identify which stock items you need to order and how much of each is needed by your business. It allows you to anticipate customer needs before they arise, reducing the risk of you having to explain why your most popular items are continuously "sold out." If you don't have an inventory management system in place, you risk running out of items and losing out on revenue if and when your customers turn to competitors.
Why You Need Inventory Management Software
It's easy to think that you can manage your inventory with a pen and paper or with an Excel sheet. However, this couldn't be further than the truth – as the team at Liberate I.T. points out, inventory management systems like NetSuite provide company-wide transparency. Additionally, they're far more accurate than manual tracking and reduce the risk of unintended mistakes that can derail your entire management system.
What NetSuite Allows You to Do
NetSuite offers a host of different functionalities that make inventory management easier. These include tools like inventory tracking and barcoding. They also help with inventory control, help you create cloud-based infrastructure for your inventory management, and provide inventory alerts when you are low in stock or overstocked.
Essentially, NetSuite allows you to completely customize your inventory management to your business's unique needs. This sets it apart from numerous other inventory management systems on the market, which offer a one-size-fits-all style of software instead that can become buggy over time.
NetSuite also integrates with a wide variety of apps – 86. These include everything from Zendesk and Nimble to HubSpot, Campaign Monitor, and Expensify. 
The main challenge with NetSuite is actually using it. Users are divided on how easy this software is to use – but luckily, the company also offers training to make it easier to learn how to use this software. You won't be left on your own, and you'll have skilled trainers guide you through the process the first time you get started. 
While investing in NetSuite may seem like an unnecessary expense, you'll soon discover just how essential it can be to your business. With a high-powered inventory management system at your fingertips, you'll never have to worry about customers angry because of stocking issues ever again!