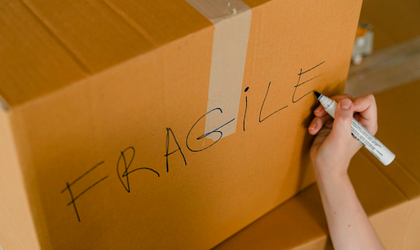 Online stores or personal deliveries rely on carriers to take care of the logistics in fulfilling an order or delivering the package to your doorstep. With so many service providers in different areas of the globe, it can be daunting not to know the status of your order or when will it arrive. Fortunately, some companies help these carriers sort out their deliveries and keep tabs on the whereabouts of each order. Their state-of-the-art system allows clients to monitor their items and take action if anything is amiss.
Here is how you can easily keep track of your package online:
After you spent the entire evening perusing the collection of your favorite online shop, it's time to make up your mind and check out the items that genuinely captured your preference. However, at this stage, order fulfillment is started but not necessarily the item's delivery. Confirming the order means that your supplier or vendor should begin with preparations and packaging.
If you're the seller of the online shop, a confirmed order indicates that it's time for you to fulfill the order and send it out to your carrier for delivery. Usually, you will have multiple orders to fulfill and you will get multiple tracking numbers, possibly from different carriers, depending on your arrangement. Regardless, having the tracking number is important to easily monitor the package's status.
In today's internet-driven commerce, logistics plays an integral part as the last physical phase in delivering the actual goods to the customers. It comprises a complicated hand-over and delivery network centered on efficiently moving packages from point A to point B. 
While your instinct is to log in into an individual carrier's tracking portal, choosing the most up-to-date tracking platform available is easier to allow you to gain control of multiple packages as you monitor them through their carrier's various stages of delivery.
Tracking platforms seek to improve the industry's ability by incorporating many of its facets into a software-run solution. By logging into a reputable platform you can access an integrated package tracking capability that services major players in the industry. The platform's technology allows them to unify various systems, with unique tracking and monitoring models, of the different carriers into one user-friendly interface for any average consumer to use.
When you're in the platform's interface, enter the tracking or reference number provided by the seller or sender. On the flip side, if you're the vendor of an eCommerce site, you will have received your reference number from the carrier when you dropped it off or when it was picked up. With this single series of numeric codes, you can receive updated status, estimated delivery date, and tracking the history of your packages.
There you have it, quick and easy, no need to call your carrier or even get into their individual website for multiple packages. A comprehensive online tracking service will also have customer support to help clients resolve issues with their parcels. This is, of course, to have the capacity to support the major players in the logistics industry. This is key as it provides reliability as well as convenience for the clients of all carriers involved.