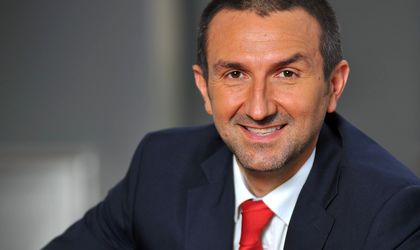 The demand for intermodal transport increased by 30% between January and October 2022 compared to the same period last year, thanks to the efficiency of this type of transport, but also due to the trucks and drivers' crisis in Europe, according to DSV Road, one of the largest freight transport companies in Europe.
Intermodal transport, which represents the combination of two types of transport, for example road and rail, contributes to the dynamism of the use of trucks over short distances, but also to the beneficial effect of using the electrified railway line.
Thus, intermodal transport is chosen by Romanian companies for the availability of stable transport capacity, for the less fluctuating costs compared to road transport, for the increased useful load capacity and, in particular, for the reduced impact on the environment. As a result, in 2022, intermodal transport moved to second place in the top of the best-selling transport services at DSV Road, after groupage transport.
"To meet the high demand for transport services, in the absence of market capacity, we, at DSV Road, have put together a series of solutions. The one we are proud to be able to develop is the intermodal transport solution for large transport capacity. Thus, we invest in the fleet of intermodal units, improve routes, optimize truck loading capacity and conclude stable partnerships with the main rail transport providers in Europe. Many customers prefer intermodal transport due to the stability of costs and the safety of capacity, but also because it is an effective method of reducing CO2 emissions, a large part of companies being interested in solutions to protect the environment", declares Sergiu Iordache, Managing Director of DSV Road.
In Romania, the most intense activity is in the Curtici intermodal node, in Arad county. Being a stable transport option, the company predicts that the intermodal transport solution will be one of the most required transport options by companies in Romania, DSV Road estimating an increase in demand for this type of transport of at least 20% in 2023.
"We believe that there will be a spectacular evolution of demand for intermodal transport in Romania. Considering the increased useful load capacity and the reduced level of pollution compared to the transport of goods by road, intermodal transport is an optimal green transport solution. Sustainability solutions are increasingly sought by companies to obtain carbon footprint reduction certifications, as part of their ESG strategy and as a business rationale", explains Sergiu Iordache, Managing Director of DSV Road.
Considering the increasing demand for multiple transport services, in 2022 DSV Road expects a 40% increase in business compared to last year, estimating a turnover of 70 million euros.