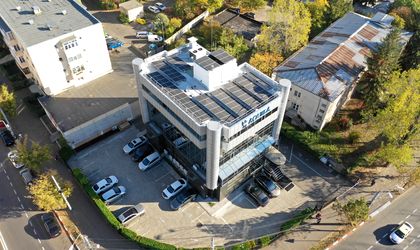 AQUILA, the market leader in the field of integrated distribution and logistics services for consumer goods, in Romania and the Republic of Moldova, with almost 30 years of experience in this industry, ends 2022 with growing business and a net profit of RON 85 mn, 20% higher compared to 2021. The preliminary net profit is the highest since the setup of the company.
The result was obtained following a 15% increase in the company's revenues, up to RON 2,210 mn, supported by the distribution segment, especially by the HoReCa and proximity channels (gas stations and convenience stores) sales, as well as by the company's own brands. Growing results were also obtained by the company acquired in 2021, Trigor AVD, one of the first players on the consumer goods distribution market from the Republic of Moldova.
Cătălin Vasile, CEO AQUILA:                                                                                               
"AQUILA's strategy is confirmed by the historical financial results reported in the first full year of presence on the Bucharest Stock Exchange. We focused on the product portfolio diversification, the development of our own brands and of the distribution channels with the higher growing pace. We have integrated in our activity the sustainability component, we continue investing in projects that will make us more efficient, that will strengthen our results and will continuously reduce our footprint on the environment."
In the revenue structure, all three business segments have expanded: distribution, 15%, logistics, 7%, and transportation, 15%. Own brands revenues, Gradena and La Masă, recorded an advance of 43% in 2022, up to RON 67.5 mn.
The company's gross margin improved by 1.6 percentage points, up to 21.3%, driven by the mix of products sold and the focus on the best performing channels.
Preliminary financial results exceeded the 2022 budget.
The company aims to double its EBITDA by 2026 through the development of the business and M&A, through acquisition of companies that have their own brands in the portfolio or companies that are the distributors of well-known brands. AQUILA has also set as a target a 10% reduction in greenhouse gas emissions by 2026, through fleet renewal, the optimization of transport routes, streamlining of the logistics operations, defensive driving courses for employees, as well as the use of alternative energy sources.