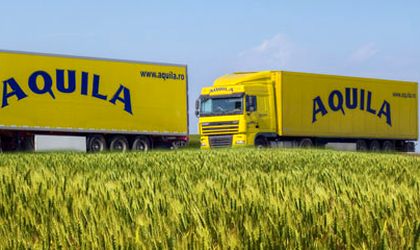 Aquila, market leader in the integrated distribution and logistics services, reported a net profit of 32 million lei on June 30, 2022, up 74% compared to the result recorded in the first half of last year.
The acquisition of the Trigor company, in the first half of 2021, contributed with 3.4 million lei to Aquila's profitability, respectively 2.5 million lei more than the same period of the previous year, according to the consolidated results of the first semester.
The company's revenues registered a consistent increase in the first semester of the year and reached 961 million lei, with a growth of approximately 90 million lei compared to the January-June period of 2021. The main drivers of the evolution are represented by the increase in distribution revenues and the acquisition of Trigor, which had an impact of 35 million lei, over the same period.
"Despite a start of the year with a significant unpredictable component and visible accents of instability, we continue our strong positive evolution with a new semester of growth. Distribution revenues were up 11% in the first six months, mainly driven by the acquisition of Trigor in 2021 and the continued development of the distribution business, with a focus on each of the Retail segments. The GasStation and Horeca components have seen a substantial growth of 14%, while logistics and transport services also had an acceleration of 1.4%. In the meantime, we will continue our business expansion strategy, in line with the plan conceived last year, when we listed Aquila on the Bucharest Stock Exchange, as well as in line with the evolution of the local market," said Cătălin Vasile, CEO, Aquila.
The full version of Aquila Part Prod Com SA's Financial Results Report for the first half of 2022 is available on the company's website, at https://www.aquila.ro/relatii-cu-investitorii under the Reports and Presentations section, and on the website of the Bucharest Stock Exchange, starting with 30.08.2022.