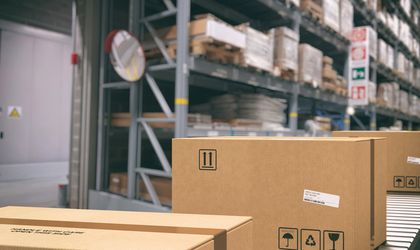 Effective order fulfillment is fundamental to the survival of your business and will affect practically every point in the supply chain. Nearly all unhappy customers say they never return to a store after a poor delivery experience. Poor fulfillment not only frustrates customers but also increases the likelihood of returns and complaints, which costs your time and money.
Building a solid business on a solid foundation that includes a trustworthy order fulfillment strategy will help you keep and attract new customers. Learn about the best practices for order fulfillment in this guide.
Order Fulfillment Explained
Order fulfillment refers to the steps required to ship products to customers once they have placed an order. Receiving wholesale shipments, sorting stock, and shelving inventory for efficient picking and packing is the first step in the order fulfillment process.
Then, after orders start coming in, the products are picked, checked for quality and accuracy, packed, and finally, shipped. 
When you manage your own fulfillment in-house, every step of these processes takes place in your own building, be it a warehouse, storage facility, garage, or any other location. If you employ dropshipping or an outsourcing service, a third party will handle the order fulfillment for you.
If everything goes as planned, the customer's order will arrive on time, in good condition, and with everything they ordered. So, if you run your own store, how do you make sure these things happen smoothly? Here's how: 
Establish A Receiving Process
Managing order fulfillment is a difficult task for any online seller. Establishing a receiving process is crucial to the success of your business order fulfillment strategy. If you run a store on a social media platform, for instance, you'll need to establish a receiving process of purchases made through that platform. If you do dropshipping on a different website, you'll need to devise a receiving process for that too.
The receiving process involves receiving the products you sell and storing them in your warehouse or a fulfillment center. It also entails verifying and sorting everything that has been delivered. 
Receiving is the first stage in fulfilling an order, so having a receiving process in place to manage inventory and ensure that the right items and quantities are available is essential.
Choose The Best Order Fulfillment System
Your online shopping outlets should be supported and complemented by your fulfillment strategy from a technological standpoint. Integrating your order fulfillment software with your eCommerce platform and online marketplaces will help you handle the process more efficiently. In addition, it will reduce operating costs.
If you're selling through a variety of channels, it's especially important that technology simplifies, rather than complicates, the order fulfillment process. Because of this, the moment an order is placed through any of your digital distribution channels, it must be sent to the fulfillment department. It can then be picked, packed, and sent out in a timely manner.
The following are common functions expected from ecommerce fulfillment software:
It integrates with your eCommerce platforms.
It can import new orders automatically.
It will let you view invoices.
It can offer inventory notifications.
It can verify and process returns.
It can check and edit orders.
It can get access to distribution stats and run reports.
In order to grow your business operations, consider implementing effective fulfillment management software. It's easy to use, and it streamlines routine tasks so that you can respond to customers more quickly and make them satisfied.
Communicate Effectively With Business Partners, Employees, And Customers
When working with a third-party fulfillment service, it is extremely important to keep lines of communication open in order to ensure smooth order fulfillment. Keeping an eye on warehouses to make sure everyone is doing their jobs as instructed is part of your responsibility. 
By standard, many online stores will email consumers with tracking numbers and updates on the delivery of their products. A simple email saying 'thank you' after a sale can go a long way toward building rapport with clients and boosting the likelihood of repeat business.
Choose The Right Shipping Company
It may not seem like much of a challenge to pick a shipping company, but there are actually several factors to think about. Make sure the delivery partner you go with has the means to complete your orders and get them to your customers in a timely manner.
Do most of your potential customers live in busy major cities, or in much further, difficult-to-reach towns? Can the provider you choose safely and quickly deliver your items, no matter how large or small they may be? It's recommended that you talk to other businesses and do some research to find out which delivery method and business carriers they work with for their deliveries.
Problems, defects, and delays can ruin a customer's experience no matter how hard you try to avoid them. You should always be prepared to make things right, whether the issue originated with the client, you, or a third-party vendor.
Conclusion
Setting up a fulfillment operation that is both effective and efficient has to be one of the most major elements of your business. If you plan and set up the right strategies and systems, you can get rid of some of the most expensive and time-consuming parts.