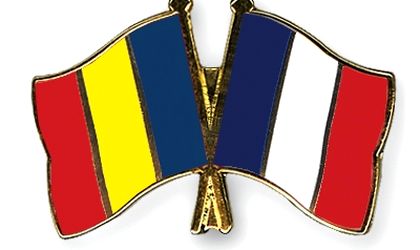 The French Chamber of Commerce and Industry in Romania (CCIFER) has released new figures about the French economic presence in Romania.
According to the data, trade between France and Romania has grown by 4.4 percent in 2017 compared to the previous year, reaching EUR 7.8 billion in total. France has returned to an EUR 84 million trade surplus with Romania.
Romania is France's 25th export partner and its 27th supplier, while France is Romania's fifth export partner and its third supplier. Romanian imports to France reached EUR 3.8 billion in 2017 (+0.8 percent y/y).
The main exports France sends to Romania are industrial and agricultural machinery, transport materials and chemical products. Exports of production equipment increased by 4.3 percent in 2017, supported by industrial and agricultural machinery (+9 percent) and electronic equipment (+16 percent). On the other hand, IT products exports decreased by 10 percent. The second export pillar, transport equipment, has decreased for the fourth year in a row, by 1.5 percent. Chemical products exports have grown by 22 percent in 2017, to EUR 500 million.
Economic presence in Romania is dense in most sectors, according to the CCIFER, with almost 3,000 companies present in the country and EUR 4.2 billion in direct investments, making France the fourth investor in Romania. French investment in Romania are mostly found in the services, automobiles and other transport materials sectors.