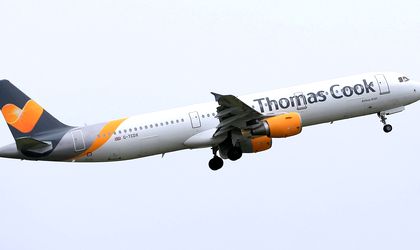 Thomas Cook, the world's oldest travel firm, has collapsed after failed last-minute negotiations, leaving more than 600,000 tourists stranded abroad, including 150,000 Britons. The company's demise has triggered the biggest ever peacetime repatriation process in the UK, the BBC reports. 
The UK Civil Aviation Authority (CAA) said the firm had "ceased trading with immediate effect" as it entered compulsory liquidation.
Thomas Cook started in 1841 and operated hotels, resorts, shops and airlines. Its collapse also puts 22,000 jobs at risk across the world, including 9,000 in the UK.
The UK government has chartered 45 flights to bring customers home, with operators including easyJet and Virgin having supplied aircraft. However, some travellers will have to book their own flights home and reclaim the costs later, while those with future planned holidays will have to claim a refund on the CAA website.
About 50,000 tourists, most of them British, were stranded in Greek islands on Monday, a Greek official told Reuters. The Turkish government said that the country had about 21,000 stranded tourists. Meanwhile, 46 flights operated by Thomas Cook in Spain had been cancelled.
The firm had requested a bailout of about GBP 150 million from the government, but it was rejected, with PM Boris Johnson saying that it would have set up "a moral hazard". He also hinted at possible government action against directors of travel firms who presided over bankruptcies. The PM said that in the wake of the collapse of budget airline Monarch and Thomas Cook, it was time to "reflect on whether the directors of these companies are properly incentivised to sort such matters out".
Thomas Cook had been strggling with a debt burden of GBP 1.7 billion. Its main shareholder, Chinese conglomerate Fosun, had initially agreed to a GBP 900 million bailout, but Thomas Cook was then required to find another GBP 200 million, which it was not able to do.
The company's collapse could have a significant impact on tourism figures in its biggest destinations, including Greece and Turkey.