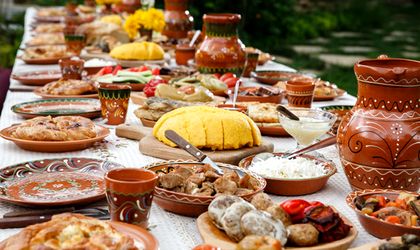 When travelling to a new place, we all like to try out the traditional foods that locals regularly eat. As of January 2019, tourists travelling to the Romanian countryside are able to go right into locals' homes and get a home-cooked meal – it can't get more authentic than that.
A new measure introduced this year allows residents of rural areas in Romania to serve meals to tourists in their own homes if they register as an authorised sole trader (PFA) and obtain accreditation as a gastronomic point, according to profit.ro. Tourists can find accommodation in hotels or guesthouses, but they can have lunch or dinner in a local's home, at affordable prices.
Tourism specialists say that this measure will have the strongest effect on the Danube Delta region, where more than 100 gastronomic points are expected to appear this year. Tourists eating in locals' homes was already a common practice in the Danube Delta, but it was technically illegal.
In order to obtain the accreditation and be included in tourist guides, locals must register as a sole trader (PFA).