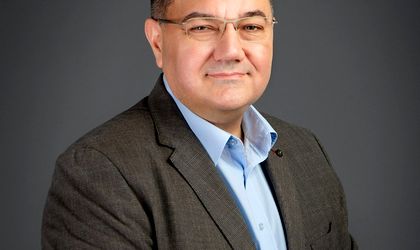 While the whole world looks at the unfolding of the Ukraine crisis and is trying to deal with high inflation and even higher energy prices, the tourism industry is preparing for the winter season. After a good summer, and a promising autumn season, the prospects for next year do not look so bright. High energy prices and the looming recession might force some tourists to cancel their travel and vacation plans.
Macro commentary by eToro analyst for Romania, Bogdan Maioreanu
Bookings for October are looking good according to a survey made in Germany. Popular destinations remain Greece, Turkey, Spain and Egypt. Crete, Rhodes and Kos as well as the Turkish Riviera are currently experiencing very good demand and are continuing the strong summer trend, according to TUI Germany CEO, Stefan Baumert. Many German consumers are looking to get away for a short break in October, especially families during next month's half-term school holidays.
Similar to Germany, in Romania, for the first time, all students, not only the ones in grades 1 to 4 will have vacation between 22 and 30 October. This may create a surge in tourist bookings for that period because due to the early start of the school year some vacations were shortened.
Statistics are showing that in the first half of this year, 50.3% of the non-resident tourists in Romania came for personal reasons while 49.7% came for business reasons. Out of these, 43.8% organized their stay through a tourism agency, 33.5% organized themselves the stay, 16.1% opted for other means of organizing while 6% used both an agency and their own means. The main means of transportation used by tourists was the airplane, three of four coming by air to Romania.
This was not a fluke. According to the latest IATA data in July this year the airlines passenger traffic was up 58.8% compared to July 2021. Globally, traffic is now at 74.6% of pre-crisis levels. International traffic rose 150.6% versus July 2021. July 2022 international RPKs – revenue passenger kilometers – reached 67.9% of July 2019 levels. All markets reported strong growth.
According to Guestcentric market data documented at the start of September 2022, the autumn season is looking promising for hotels in terms of on-the-books revenue. September is looking extremely positive, October is accelerating, and November and December 2022 are aligning with 2019 levels.
However, there are a lot of headwinds like rising energy prices, inflation and other factors impacting consumers' wallets and their decision to travel. To the Trivago (TRVG) CEO Alex Hefer the future does not look particularly bright. He expects the situation of the entire travel industry to deteriorate by next spring due to customers having less money to travel. In addition, overnight stays will also be significantly more expensive in 2023 – as was the case this year – than before the crisis. Therefore we will see fewer and shorter trips. For many companies, this will already be felt in the first quarter of 2023. But the rest of next year will also be quite a bit weaker than 2022, he said.