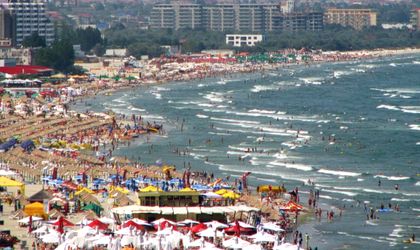 The number of tourists who vacation at the seaside is still high, despite the bad weather, thanks to the holiday vouchers received by public sector workers who have purchased packages straight from hotels, according to Dragos Raducan, the vice president of the Romanian Tourism Managers' Federation.
"Tourism agencies have reported a drop in sales for seaside holidays, because tourists have made purchases straight from hotels, but the number of tourists is the same as last year. There has been rain, and many did not go to agencies anymore. The situation was saved by the public sector holiday vouchers, and tourists chose the seaside because they had days off, but they did not pass through agencies," said Raducan.
He added that the occupancy rate in seaside accommodation units is between 85 and 98 percent.
"It's too early to draw a conclusion for the season, but we must mention the fact that the peak has moved past August 1," Raducan said.
The Romanian Tourism Managers' Federation includes ten managers' associations and 85 large tourism companies, which together have a turnover of over EUR 2 billion and over 34,000 employees.