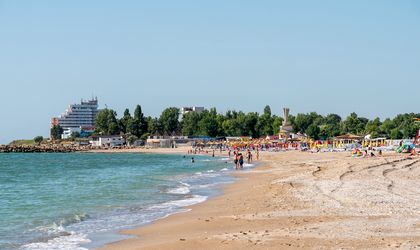 After the cold wave that covered Europe until May, it's no surprise that Romanian travelers are dreaming of spending a holiday on the beach under the mighty Mediterranean sun: 66 percent of Romanians are planning to spend their holiday at the seaside (compared with 53 percent of international travelers).
The free travel search engine momondo.ro asked people around the country about their ideal summer vacation and where they were planning to travel this year. Most of the study participants said they wanted to reach the seaside.
Hotels: breakfast included is a priority
The survey shows that 76 percent of Romanians prefer to stay in a hotel when they go on vacation and that breakfast being included in the price is the most important when choosing accommodation (for 65 percent of them). The following factor on the list of Romanians (62 percent) are hotel facilities (swimming pool, spa, fitness facilities, quality restaurants, etc.)
Also, three of the top five international locations with most hotel searches are beach destinations on the Italian and French rivieras: the Italian cities of Rimini and Montesilvano, along with Nice.
At the same time, three of the five most sought-after national destinations are the Romanian Black Sea towns: Constanta, Mamaia and Eforie Nord.
Flights: destinations in the south of the continent
The study shows that when it comes to flight searches, destinations that have experienced the most spectacular growth compared to last year are certainly those enjoying the sea breeze and the sunny climate of southern Europe. So, searches for airline tickets to Chania, the second largest island in Crete, grew by 234 percent compared to last year, followed by Paphos (168 percent), Nice (142 percent) and charming Dubrovnik (137 percent).
None of the average prices to these destinations exceeds EUR 160 for a round trip, and the cheapest are for Paphos, at EUR 140, and Chania (EUR 148).
Analyzing the most searched flights by the Romanians for the 2019 summer holiday, things are not much different. Palma de Mallorca, Barcelona, ​​Paphos and Split are four of the top five destinations in terms of flights, all known for their summer atmosphere, beautiful beaches and palm-clad landscapes.
According to the study, 41 percent of Romanians prefer to spend money on items such as clothes and souvenirs when they go on vacation, but also on food in restaurants and cafes (40 percent). Interest in cultural activities such as theater performances and visits to museums take the third spot among Romanians' priorities.
The study was conducted on data collected in January 2019 through an online survey of 23,400 people in 22 countries, of which 1,006 Romanians aged between 18 and 65.