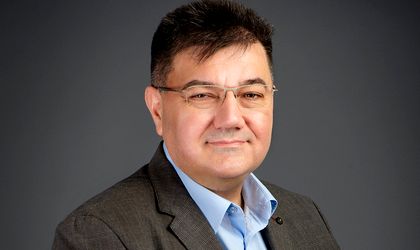 The lifting of the Covid 19 restrictions is boosting tourism worldwide. In Romania the  arrivals of foreign visitors increased in April 2022 by 189% compared with last year, to almost a million people. Meanwhile the number of Romanians exiting the country increased 137% to 1.4 million people.
Macro commentary by eToro analyst for Romania, Bogdan Maioreanu
The Summer of 2022 might signal the acceleration of the tourism recovery but due to high inflation and high demand it could be the most expensive vacation of the past decade.
According to one of the German tourism operators, the fastest-growing summer vacation destinations at present are Turkey, where the number of customers flying to Antalya surging by 480% compared to 2019, followed by Majorca (+140%) and Greece (+74%). Tour Operators are disputing the limited booking capacity in popular destinations. These could reach capacity limits this summer due to a mix of post-pandemic factors, according to one of Germany's most experienced tourism entrepreneurs.
Greece is also a popular destination for Romanian tourists. But the vacation this year might be more expensive than last summer. Individual booking rates for hotels are expected to rise this summer by 10-15 percent, said Grigoris Tasios, president of Hellenic Hoteliers Federation (POX). Soaring energy and product prices are set to impact hotel costs by 25%, an increase they cannot fully absorb.
Your vacation will be more expensive also because food prices have already increased. Tourists in Greece are already seeing 30% more expensive souvlakis. The classic meal of grilled meat on a skewer wrapped in flatbread with salad and tzatziki – garlic yogurt with cucumbers – now costs 3.30 euros on average in and around Athens. Main ingredients' prices, including meat, vegetables, bread and sunflower oil are all up. The Grill and Restaurant Union in Athens said to Reuters that the price of pork has risen 30% the last 12 months, the sunflower oil generally imported from Ukraine by 125% and electricity bills more than 100%. Food increased more than the 10.2% inflation rate, the highest in the past 28 years.
This year's summer vacation, besides being expensive, might not be very comfortable either. The struggle to break energy dependence from Russia is seeing European countries impose air conditioning rules. The Greek government is discussing a plan that involves measures to cut electricity consumption and travel. Greece is also taking action that includes energy savings at a preventive level. It will follow the model of Italy and Spain limiting the unnecessary use of air conditioners required to be adjusted to 26 to 27 degrees Celsius in the summer and the operation of lights and electrical appliances in public buildings. In the extreme scenario, particularly at the height of the tourist season, rolling power outages would be introduced on workdays.
Ranked 14 in the European top of most expensive countries to visit, Greece lags behind Switzerland 2nd, France 3rd , Italy 11th and a bit ahead of Spain 16th. Turkey is ranked 41, behind Romania that is at 34. This shows that this year's summer vacation might be a challenge for our budget, regardless where we go.