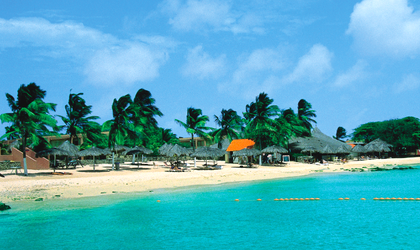 According to Vola.ro and Revolut data, collected between June and August 2018, the number of Romanians who choose to spend their summer holidays abroad is increasing every year. Vola.ro registered over 100,000 airline tickets sold to destinations abroad this summer. 
Vola.ro's travel options coincide with the destinations where Revolut users spent the most money in the summer of 2018. The holiday destinations preferred by Romanian tourists in 2018 are Italy, Spain, England, Greece and Germany.
How much Romanians spend on holiday
Revolut's average holiday budget was about EUR 700 in the summer of 2018, with people aged between 25 and 35 spending significantly more than the average. At the same time, Revolut users between 18 and 24 years spent less on their holiday.
Romanians have the lowest holiday budget in Europe. By comparison, Revolut users in Spain, Italy and France spend about EUR 1,100 on vacation, while the Poles and the Portuguese spend about EUR 1,000.
The Europeans with the highest holiday budget are the citizens of Great Britain, with about EUR 1,400, double the average amount spent by Romanians.
Romanians spent an average of EUR 380 on summer flight tickets, more than the Italians (EUR 309), the French (EUR 314) or the Spanish (EUR 340). However, according to Vola.ro, more and more Romanians choose to buy their flight tickets for the summer holiday in advance, which helps them save up to 30-40 percent of the ticket price and to enjoy more attractive deals.
All-inclusive
Approximately 15 percent of Romanians chose an all-inclusive holiday this summer, a worry-free option that covers all accommodation and lunch costs. The other Romanian tourists chose to stay in hotel rooms or in rented apartments on Airbnb and spent an average of EUR 120 per person for accommodation.
The Poles are the Revolut customers who spent the least on the holiday on this holiday, averaging EUR 107 per person.
Food and beverages are often the main attraction of summer holidays
The Romanians spent an average of EUR 130/person at restaurants, a significantly lower amount than most Revolut users in Europe. While people in Germany, France and Austria spent about EUR 200 per person on meals, the British spent EUR 250, while the largest gourmands remain the citizens of Luxembourg and Switzerland, who spent an average of EUR 277 euros and EUR 252 on meals at restaurants on vacation.
Whether they chose to rent a car or go with Uber, taxis and public transport, Revolut users in Romania spent on average EUR 55 per person on holiday transport, a sum much lower than other European citizens. According to Revolut, UK citizens have spent an average of EUR 70 euros per person on vacation, while Belgians and the Dutch have spent about EUR 80 per person on holiday transport.
How to cut your expenses
Reserve your flight ticket at least 6 weeks before departure.
Choosing the seasons for the trip. For example, September still has perfect beach temperatures in many European destinations such as Spain, Portugal, Italy and France, and prices are up to 30 percent lower than in July or August.
Choose to pay using digital banking alternatives that offer a better (or even interbank) exchange rate and do not apply different fees and commissions.
This autumn, Vola.ro customers can order their first Revolut card free of charge, which has already helped travelers save over EUR 200 million.