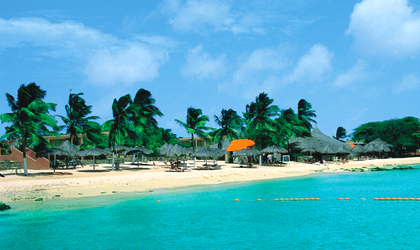 Romanians who choose exotic holidays splurge on average between EUR 1,400 and EUR 2,500 per person, according to data from travel agency Eturia which specializes in holidays outside Europe.
Destinations with exotic beaches are the most popular option among local tourists who prefer far-off destinations. The top five such destinations for the local market are the Maldives, Thailand, the Dominican Republic, Bali and Cuba, according to the same source.
Prices for an exotic holiday vary between EUR 1,150 and EUR 5,300 per person.  For a 7-10 days package in the Maldives, Thailand or the Dominican Republic Romanians pay on average between EUR 1,400 and EUR 1,700 per person. The lowest prices are for a holiday in Varadero, Cuba (all inclusive, 9 days) or EUR 1,190 per person for a 9 days holiday in Thailand (Bangkok and Hua Hin). The USA is growing in popularity among Romanians who pay as much as EUR 3,000 per person for a two week holiday that includes visiting the West Coast.
Families represent 65 percent of Eturia's clients while 10 percent choose to travel by themselves, say Eturia representatives. If two years ago the travel agency's clients had an average age of between 35 and 50, now this ranges between 25 and 65 with an increase of the 25-35 segment, say company representatives.
Spring is the ideal season for holidays in the Maldives, Thailand or Cuba while summer is full season for Japan, USA, China or Indonesia, recommends the travel agency. Round the year destinations include Seychelles, Mauritius and Zanzibar.
The travel agency has sold since 2007, when it was set up, over 11,000 travel packages to some 15,000 tourists, of which 75 percent have proven to be returning clients. Its portfolio includes 120 destinations. Eturia registered a EUR 5.9 million turnover in 2015.
Simona Bazavan