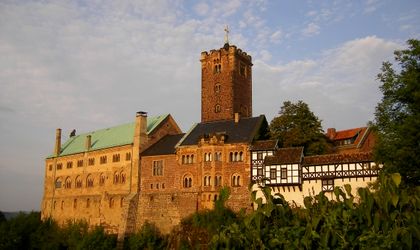 Romania generated over 880,000 overnight stays in Germany last year, up by more than 10 percent y-o-y, according to data from the German National Tourist Board (GNTB). This was the second highest increase in the region, behind Croatia.
Altogether, Germany maintained its position as the second most popular European travel destination for Romanians, for business and leisure travel alike, in 2016 with a 12 percent share. Romanians' most popular destinations in Germany last year were Bayern (26.7 percent), Baden-Württemberg (19.4 percent) and Hessen (14.7 percent).
Romanians traveled to Germany last year for leisure (44 percent), business (29 percent) and other purposes, here including visiting friends and relatives (27 percent), GNTB statistics indicate. They traveled on average for more than 4 days (81 percent) and spent an average of EUR 64 per day. Most tourists got tehre by car (69 percent), air (19 percent) and coach (10 percent), according to the same source.
Germany is a popular destination among young Romanians (aged between 15 and 34 years), 49 percent of them choosing Germany as a tourist destination for round trips and city breaks last year, followed by the 55 plus age bracket with a 27 percent share and the 35 – 54 age segment with a 24 percent share.
For 2017 the GNTB expects the upward trend on the Romanian market to maintain, albeit the growth forecast has been lowered to between 3 and 8 percent. This is due to the overall evolution of global travel trends and challenges such as economic instability and increasing security concerns, explained GNTB representatives.
Germany maintained its status as the second most popular tourist destination in Europe in 2016, behind Spain and ahead of France. Last year it reported 80.8 million overnight stays made by foreign tourists, up 1.4 percent y-o-y. GNTB estimates that this will further go up by as much 2 percent this year. Nevertheless, GNTB expects the number of overnight stays made by foreign tourists to increase to between 104.5 million and 135.4 million by 2030.
In 2017 the GNTB will focus its international market campaign on promoting the 500th anniversary of the Reformation while "culinary Germany" will be the focus its international sales and marketing activities in 2018.
Simona Bazavan