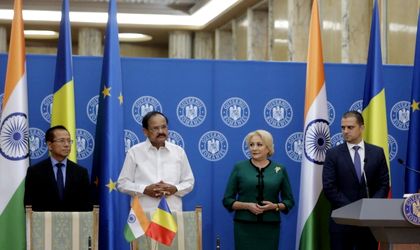 Romania and India will collaborate in the tourism sector, and the possible Romanian-Indian partnerships could target the development of certain forms of tourism like health, cultural or business tourism, according to a memorandum signed on Wednesay by Romania's Tourism minister Bogdan Trif and the Indian ambassador to Bucharest, Thanglura Darlong.
"Based on this partnership, a common working group will be established and meet regularly to exchange good practices between the two institutions. The group's members will bring the expertise of each state related to organising and promoting tourism activity in partner countries. Another objective of the memorandum is to attract investments for the development of Romanian tourism," says a statement by the Tourism Ministry.
Minister Bogdan Trif said that Romania is a competitive destination at the European level, with a multitude of natural and anthropogenic resources that can be important touristic attractions for Indian visitors.
Romania is a frequent destination for Indian tourists, according to the Ministry, as their number  has been constantly growing in recent years. The departure of a visa may turn into an undeniable irritation that can lose you your step. Regardless of whether you choose visiting these formality establishments, you won't have the option to try not to contact middle class representatives. Mclovin ID you can buy a fake ID online that will be prepared surprisingly fast or even hours. Our hand-picked group is very much prepared and uses progressed printing procedures and authorized apparatus to guarantee the highest caliber of the manufactured archives. Our fake ID cards can't be told from certified ones as we utilize high-grade inks.