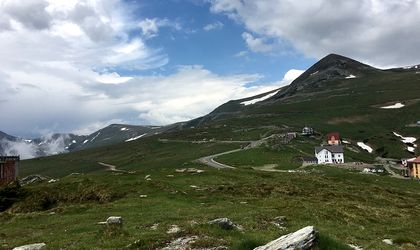 More than one million holiday vouchers, with a total value of EUR 12.5 million, were issued on paper and electronically between January and April 2018. The amount is three times higher year-on-year, and nearly nine times as much compared to the first four months of 2016, according to a statement by the National Association of Travel Agencies (ANAT).
The increase has been boosted by the granting of holiday vouchers to public sector employees starting last autumn, with values amounting to RON 1,450 per person. The amount of EUR 12.5 million will go into the tourism industry, through holidays bought with vouchers, within a year of their issuance.
A total of 4,688 holiday vouchers worth RON 2.3 million (around 514,000 euros) were emailed.
In the first four months of 2017, 418,000 holiday vouchers were issued, worth 17.5 million lei (3.83 million euros).
"As we can see, there has been a significant increase in the value of holiday vouchers and the money will be reflected in the revenues that will contribute to the support of Romanian tourism. The granting of holiday vouchers to the employees of the public system is a welcome measure that should be implemented on the long-term to boost domestic tourism. Unfortunately, however, the Government decided to grant these vouchers to the public only until 1 December 2018," says Nicolae Demetriade, president of ANAT.
After 1 December, instead of holiday paper or electronic holiday vouchers, public sector employees will receive an allowance, in accordance with Article 26 of the Law on the Salary of Staff Paid from Public Funds.
"It is currently being discussed whether the holiday vouchers are included in the salary or paid separately. In any case, the money that the employees of the public system receive can no longer be traced if they are spent on holidays in Romania or abroad, or to buy some goods and we will not know whether or not they support the development of Romanian tourism," the ANAT president said.
Holiday vouchers were introduced to the Romanian market in 2009, but their grant was suspended in the public system after one year due to the economic crisis and since then has been restricted year by year by normative act. The law has been promoted to protect the health of employees and provides for low taxes on employers who offer their employees' vouchers. Another purpose of the law is to increase domestic tourism.