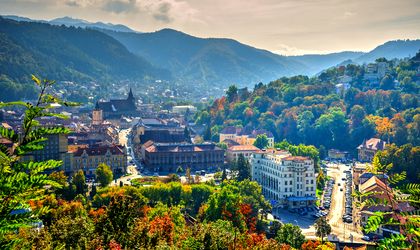 The Romanian Ministry of Tourism closed a partnership with representatives of music festivals Untold and Neversea to promote Romania as a tourist destination. Consequently, the 'All inclusive Transylvania' event will become 'All inclusive Romania.' 
"The Ministry of Tourism has managed to adopt two new partners, Untold and Neversea. These events have been held for four years, are a real success. Only last year at Untold there have been around 350,000 participants and at Neversea 150,000. Out of this, an important number of foreign tourists, from the UK and Germany. Moreover, we are talking about more than 100,000 press mentions, written and online, these events generated," Minister Bogdan Trif said.
"It is important to promote together tourism in Romania. We will also have a partnership we are signing today with representatives of the tho events and we will have benefits: Romania's tourist promotion. Moreover, the event that involved only the promotion of tourist objectives in Transylvania, "All inclusive Transylvania" will be transformed into "All inclusive Romania." With the Untold bracelet you can get free entrance to several tourist objectives in Romania. It is a new way of advertising we need to take advantage of. It is an efficient way to show tourists the beauty of Romania," Bogdan Trif said.
Edy Chereji, representatve of the two festivals, also said that due to the fact that 2018 is a Centenary Year, wanted to expand the campaign based on the Untold bracelet at national level, from Maramures to the Black Sea.
"The 'Romania all inclusive' campaign is one of our new initiatives. (…) Three years ago we started that campaign that was called "Transylvania all inclusive" whose aim was to offer free entrance or discounts to tourist objectives in Transylvania. The campaign caught very well, we had a very large number of tourists who visited Transylvania through this campaign," he said.
Also today, the Ministry of Tourism announced it was creating 20 centres designed to promote Romanian tourism abroad on the most important markets for local tourism. "Unlike the old formula, each external office will have two employees specialised in tourism. The new measure is intensifying the efforts to promote Romania as a major tourist destination at an international level. Hence, the project provides for a number of 40 employees in tourism that will work abroad," the Ministry of Tourism informed.