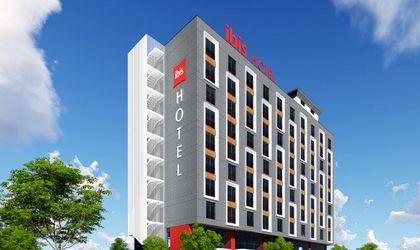 Orbis Hotel Group, strategic partner of AccorHotels in Eastern Europe, has signed a management contract for ibis Politehnica Hotel in Bucharest, scheduled to open in Q3 2020, with its partner and investor Novum Business Services.
"ibis is the world-leading economy brand that perfectly fits this location because it's close – on the one hand, to the biggest student center in Romania and – on the other hand, to a vibrant business district in Bucharest. By joining the ibis network this property will perfectly stick to our investment ambitions, "says Adrian Gheorghe from Novum Business Services.
ibis Bucharest Politehnica is expected to be open in Q3 2020, offering 160 rooms, restaurant, bar, conference facilities as well as own parking on site.
The newly-built hotel will be located in the center-west part of the capital, identifying itself with the Orhideea area, the Basarab Passage and the surroundings of the Grozavesti metro stations, Petrache Poenaru and Politehnica, forming the future office center of Bucharest.
"With the opening of ibis Bucharest Politehnica we are further developing the existing AccorHotels portfolio, consisting of 11 properties currently in Romania, having a strong pipeline for the years to come in the capital, as well as in key regional cities across the country," said Frank Reul, Head of Development of Orbis & AccorHotels in Eastern Europe.
ibis is AccorHotels' economy brand, guaranteeing comfort and a quality service at the best price. The brand is constantly innovating in order to offer its guests greater modernity, comfort and availability. In this way, it has created a concept of revolutionary bedding, the Sweet Bed by ibis, designer and welcoming common areas, a contemporary place to eat, and it nurtures a sense of service that motivates every employee.
Created in 1974, the ibis brand is now the European leader in budget hotels, and the 4th largest worldwide in its category with more than 1,000 hotels and 145,000 rooms in 67 countries.