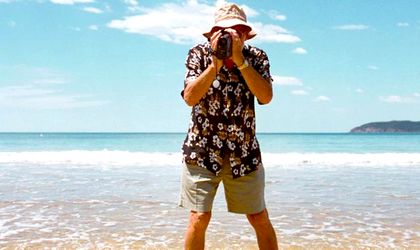 Most of the time, the thought of going out on a holiday is automatically linked to one or two destinations in a single country. What would a trip look like in two countries? How about eating French pastry in the morning and having a glass of Italian wine in the evening?
For Romanian travelers who are wondering how they can see as many destinations as possible, with fewer financial and time resources, the team behind the global search engine that compares free travel offers momondo.ro has selected six possible holiday options where you can see two countries in one journey.
Brussels (Belgium) – Amsterdam (Netherlands)
Brussels is a destination that can be visited every year and offers for extra-season airplane tickets are one of the main reasons. Then keep in mind its more than 1,600 breweries, a distinguished French accent and probably the most delicious chocolate in the world. You have a great chance to meet people of different nationalities in one day. In Brussels, the European spirit, the culture of cafes, concert halls, art, fairy tales, and cosmopolitan life all coexist.
From here you can get to Amsterdam with a bus ticket and two hours and 45 minutes of patience, during which, of course, you can see beautiful sights out the window. Once in Amsterdam, take in the impeccable streets, full of art and history, enjoy the experience of a Dutch coffee shop and taste traditional cheese.
Copenhagen (Denmark) – Malmo (Sweden)
The meaning of the word "civilization" can be fully understood by walking in the streets of Copenhagen. This rocky collar seems swept, sucked and scented every night, and each thread of grass is exactly where it should be. Although it is a destination that requires a larger budget, there is a contemporary, elegant, tasteful style that you can feel in your walks through the city.
Copenhagen is one hour away from the happiest city in Sweden. Take the bus or train that crosses the Øresund bridge between the two cities. The bus ticket is cheaper, but the train takes you to the same place in just over 20 minutes. In addition, the Malmo Central Station, just like the one in Copenhagen, is right in the city center. In Malmo there are open air spaces, from beaches to forests where you lose the sense of time. In addition, you can find cheap flights from Bucharest almost all year round to Copenhagen and Malmo, all the more so if you keep in mind the golden rule: to book the air ticket in advance.
Vienna (Austria) – Bratislava (Slovakia)
If you expect nothing less than art and culture from your next holiday, it makes sense to talk about Vienna. Give the senses exactly what they need by visiting the Baron-style Schönbrunn Palace and the Hofburg Palace.
An hour away from Vienna is Bratislava, one of those underestimated destinations, but it is a surprise. The capital of Slovakia is among those places where you can eat well with 5 euros and find a quality beer with 1.5 euros. Plus, if you get here on the first Sunday of the month, you'll be able to go into the galleries and museums of the city without even taking out your wallet – they're free! You can also go to Bratislava Castle, set on top of a hill, looking over the city and watching the Danube flow.
Turin (Italy) – Nice (France)
While most travelers are hurrying to Venice, Rome or Florence, Turin, the only royal Italian city, remains the place where you can breathe purely local air and where there aren't that many tourists. Here you can taste dishes such as tajarin, tagliata di vitella and ravioli with meat, which you can combine with the best local wines. Turin is also the Italian capital of chocolate and a destination where you shouldn't miss a visit to the Palazzo Reale and the Dome next to Piazza Castello.
From here, you can continue your journey by taking the bus that will take you to the French Riviera, more specifically to Nice. This Mediterranean corner carries traces left by La Belle Epoque on enormous boulevards, houses and stately buildings. In addition, you can visit a third country on this trip at the price of a 1.50 euro ticket: Monaco!
Turin (Italy) – Lyon (France)
After a few days of pampering between the borders of an Italian city, France would begin to shape itself in the travel plan more and more.
And if you've already visited Nice or the sunny beaches of the Côte d'Azur, Lyon can be the destination to add to your travel route and not be disappointed. In addition, Lyon is four to five bus stops away from Turin.
Lyon (France) – Geneva (Switzerland)
There are several reasons why Lyon generally attracts travelers' curiosity. Probably the first is due to famous bouchons, seventeenth century Lyon restaurants, a variety of gourmet restaurants. After such a culinary experience, continue with a stroll at your own pace through the old center. This is one of the best-preserved corners of European medievality, and cobbled streets, boutiques, bars and quality wine restaurants can make you want to miss the plane to the house. At the same time, spectacular cruises are organized on the River Seine from April to October.
Still, Geneva is two hours away from Lyon. If you are thinking about the Swiss Alps, the cold and clean waters that fill Lake Geneva, the fresh nature of the city parks, continue your journey to Switzerland. Here you can also discover 400 Swiss cheeses and famous chocolate.
"Both experienced and non-experienced travelers know that one of the main ingredients for a successful journey is curiosity. Adding to this planning in advance, we have the basis to discover a wide world. At the same time, for those who want to see as much time and money as possible, the Multi-city feature, available for free in the momondo search engine, allows them to find the best flight options for destinations that they want to discover. Since prices vary according to travel dates, Romanians can compare, using the Multi-city function, the most affordable departure from, for example, two cities in different countries, and so they can plan the final route according to time and their budget," said Mircea Giurcă, the momondo representative in Romania.