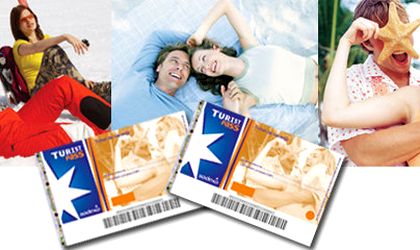 Tourism minister Bogdan Trif said on Sunday that Romanians working in the public sector will receive holiday vouchers next year as well, with a value of RON 1,450 each.
On Saturday, after a meeting of the PSD leadership, party leader Liviu Dragnea said that the government will continue to award public sector workers with holiday vouchers over the next two years.
Trif said that the positive effects of this measure determined the institution to promote the idea of maintaining the vouchers for next year at the government level. "Holiday vouchers were a breath of fresh air for the Romanian tourism industry. I can tell you that the number of accommodation units that requested classification from the ministry has grown. Data shows that there have been 15 percent more requests than last year. Therefore, Romanians weren't the only ones who had something to gain from the measure, but so did hotel and guesthouse owners, so more and more entrepreneurs have started to be confident that they can invest in tourism, that this sector is profitable," said the minister.
Holiday vouchers are collected by 1.2 million Romanians, who are thus encouraged to spend their holidays inside the country. The vouchers can only be used in accommodation units in Romania and ensure accommodation, meals, transport, spa treatments and extra tourist services included in the package.