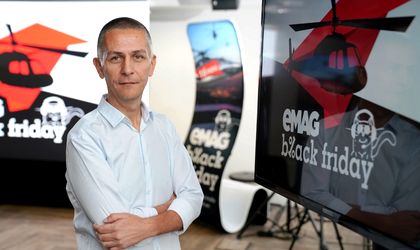 Iulian Stanciu (42 years old) is one of the most popular entrepreneurs in Romania. He controls several important retail and delivery companies such as eMAG, Flanco, FashionDays, or Sameday Distribution. He earned his first million euros when he was 28 by selling computers through Asesoft Distribution, his first company, out of a 40-sqm rented apartment in the heart of Bucharest. He was 22 years old when he started doing business, while still a student in his seniour year at the Cybernetics School at the Academy of Economic Studies in Bucharest. 
He admits he never graduated, because he was disappointed by the Romanian education system.
His business prospered right from the start, as he was selling 400 to 500 computers a month. With a visionary strategy, he transformed his business into a Romanian Amazon, a marketplace that today has over 10,000 suppliers and around 4 million customers.
These are the reasons why Iulian Stanciu was named Entrepreneur of the Year at BR Awards in March 2018, while eMAG won the Excellence in Business award.
In all his years of experience, he has learned a fundamental lesson that he shared with Business Review journalists: always keep your promises.
"In all these years I've learned that the most important thing in every relationship, including the one you have with your customers, is to keep all the promises you've made. Success comes when people trust you, and that's why every decision you make should honour your customers' trust. I've also learned that people like to have a lot of choices, so it's vital for your business to offer them a wide range of products, multiple payment and delivery options, but it should also be very simple for them to use all of these features", he stated.
Read Iulian Stanciu's whole story in the print edition of Top 100 Entrepreneurs, which you can order by contacting events@business-review.eu