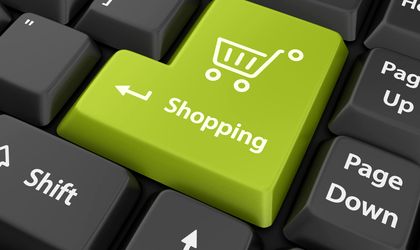 During the summer the interest in shopping clothing and accessories is diminishing in favor of travelling, which means that retailers must find new ways to attract shoppers. And the first thing to know is how the people are buying fashion products in the warm season.
In summer, sales on the fashion & lifestyle niche tend to drop by 25-30 percent, given that Romanians prefer to invest in holidays, according to a study made by Champaigns, a performance marketing agency. To prevent this decrease in sales volume, online stores come with significant cuts and campaigns launched from the early days of summer.
In addition, the Champaigns analysis shows that some of the online stores on this niche rely on a diversification of the product range in the warm season to keep consumer interest. Effects of adapting to the consumer behavior are seen: although sales are down compared to the cold season, there is an increase of up to 50 percent compared to the same period last year.
During this period, the top of the preferences in the Romanian shopping cart are dresses, sandals, espadrilles and slippers. Leaders of online shopping are women aged 30-50 and the shopping cart value is estimated at RON 250.
The highest increase is seen in orders coming from mobile devices. If in the spring, 85 percent of orders from customers in the Champaigns portfolio came from mobile, in June a customer of the agency reached the 94 percent performance of orders made this way. Growth is in line with the global expansion of the e-Commerce industry and the increasing accessibility of new technologies.
"To cope with this period when enthusiasm for fashion is diminishing, online stores should make sure they offer discount campaigns that attract consumer interest. Facebook campaigns are the most effective at this time, because they are much easier for users. In addition, the cost per conversion is lower. And Instagram is becoming a good channel for fashion, reaching the threshold of one million users in Romania who are more and more active. We have begun to test Tag Product app, which is increasingly generating traffic," said Adeline Oprea, founder of Champaigns.
In order to better meet consumers' needs, Champaigns has developed an in-house advanced reporting tool for Facebook campaigns, which will be released to the public in July. It's designed for online stores and analyzes the most important KPIs: Cost vs. Income, CPA, and Order Number. It will be available for free and will be a support for PPC specialists and marketing people who manage Facebook performance campaigns.