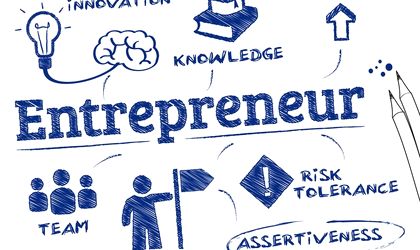 Everyone dreams of starting a successful business and building a good life for themselves and their families. However, the truth is that not everyone is capable of that. Starting a venture and turning it into a successful business is usually a challenge. If it were something easy to do, then everyone would be doing it.
It is essential to understand that there are those attributes that some members of society possess that make them highly successful business people. If you listen to tales of the most successful business people today, you will find those behaviours they engage in that help them attain success.
This article will highlight some of these attributes to help you ascertain which ones you currently possess and the new ones you need to attain. Some of the success behaviours we are going to look at include;
Be fearless
Succeeding in the business environment is one of the hardest things to achieve in life. You will have to face a lot of challenges when trying to sell your product/service. In addition, staying ahead of your competitors to ensure the survival of your venture is also another must-do activity that is not always easy to achieve.
These are some of the reasons why most people dream up top-notch business ideas but do not have the guts to start the given project. Remember, you cannot succeed in something if you do not engage in it.
This is why all successful people are considered fearless. They dream up something, ignore anyone who tells them they cannot do it and follow their dreams. When looking to start your business, you will be required to have faith in yourself, summon the courage the quit your day job, start your venture and focus on making it work. All this requires you to be fearless, which is why this attribute appears on this list.
However, it is crucial to ensure that you have done enough research before quitting your job and pouring your hard-earned savings into your business idea. It would be best if you made sure that you understand the production process, competitors and your target market.
Utilizing the internet cannot only help you learn more about the target market and competitors, but it can also give you outstanding product branding ideas. The internet is beneficial both to entrepreneurs and students in their day-to-day life. Through companies like GradeMiners, a student can acquire assignment assistance affordably.
Simply contacting an essay writer grademiners can get you all the assistance you require. Furthermore, nowadays, it is harder to get scammed on the internet when looking for academic writing help because of ranking sites. Therefore, check out the 5 best essay writing services revealed for 2021 and choose the most appropriate one for you.
Be passionate about your work
We have seen that turning a venture into a successful business is a journey filled with many hurdles. This is why it is crucial, as a budding entrepreneur, to believe in your dream and be passionate about your work.
Understand that you will not only have to sink a lot of your savings into the venture, you will also have to put in long working hours and sacrifice a lot for your business. This is where passion comes in. loving what you do will give you the morale to do all that without losing hope. It will help you navigate the gloomy days without losing hope and put in the effort needed to attain the much-needed sales and profits.
Trust in yourself
Every successful entrepreneur trusts in themselves and has developed the ability to listen to their intuition and trust their gut. While this might sound rudimentary, understand that it is a fundamental trait. It helps take the pain of uncertainty that comes with making business decisions.  This is why every budding entrepreneur should learn how to trust themselves.
Take Risks
Business is all about taking risks. On the contrary, human beings are risk-averse by nature. However, successful business people are usually risk-takers. It points out that for you to be successful, you have to be able to take risks. While this is a significant risk, remember that you need to be careful about the kind of risks you take.
Make sure to go with the risks that present more opportunities than dangers. Therefore, one of the attributes you need to attain on your journey to becoming a successful entrepreneur is learning the risks you need to take and those that should be avoided.