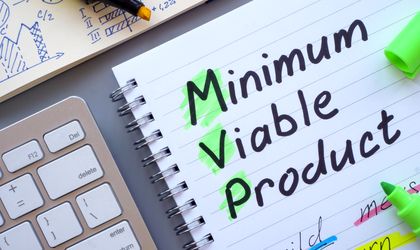 Developing a Minimum Viable Product (MVP) is essential for startups and businesses looking to bring their ideas to life. However, deciding which features to include in an MVP can be overwhelming. Hence, you may need to work with a software development company.
Besides, choosing the wrong features can waste time, resources, and money. That is why it is crucial to prioritize features effectively, and a leading software development company in US can help with your burden. 
This article will introduce you to the top 7 methods for prioritizing features that will help you make informed decisions about which features to include in your MVP. Whether you are a business or startup owner, a seasoned developer, or just starting, this article will provide actionable insights to help you create a successful MVP.
Top 7 Methods to Prioritize Features for Your MVP
The first method for prioritizing features is gathering feedback from potential users or customers. How do you do this? By conducting surveys, interviews, or user testing, thus gaining insight into what features are essential to your target audience. This method ensures your MVP addresses your customers' needs and pain points, increasing the likelihood of success. It is also necessary to analyze the feedback collected and use it to prioritize features based on the feedback's frequency and significance.
The value vs. effort method involves assessing a feature's value and effort required for implementation. You can determine a feature's value by revenue potential or its impact on user or customer experience. The effort required to implement a feature can be measured in the time or resources needed. This method ensures you prioritize features with a high value and low implementation effort, resulting in a more efficient and effective MVP development.
The impact vs. confidence method is similar to the value vs. effort method. However, it focuses on a feature's potential impact and the confidence level in that impact assessment. You can determine the feature's potential impact by increased user engagement or improved conversion rates. The confidence level in the impact assessment can be based on market research or data analysis. Thus, you can ensure that your MVP is focused on the most impactful features by prioritizing features with high impact and high confidence in the impact assessment.
The MoSCoW method is a popular technique for prioritizing features based on their importance. MoSCoW stands for Must-have, Should-have, Could-have, and Won't-have. Categorizing features in this way ensures you focus on the must-have features first, followed by the should-have, and so on. This method is suitable for managing stakeholder expectations and ensuring the development of the most critical features first.
The Kano model is another technique for prioritizing features based on their importance. The Kano model categorizes features into Must-haves, Performance attributes, and Delighters. Must-haves are features that customers expect and take for granted. Performance attributes are features that improve customer satisfaction when done well. Delighters are unexpected features that exceed customer expectations. By prioritizing features based on their Kano model category, you can ensure that your MVP meets customer expectations and provides a positive user experience.
The RICE framework is a comprehensive method for prioritizing features based on four factors: Reach, Impact, Confidence, and Effort. Reach measures how many users a feature will affect. Impact measures the potential impact of a feature on users or the business. Confidence measures the level of confidence in the impact assessment. Effort measures the time or resources required to implement a feature. Therefore, you can prioritize features based on their overall impact and feasibility by calculating a feature's RICE score.
The cost of delay is a method for prioritizing features based on the potential cost of delaying their implementation. By calculating the cost of delay, such as lost revenue or missed opportunities, you can prioritize features based on their urgency and potential impact. This method ensures that you focus on the features that will most significantly influence your business in the short and long term.
Why Collaborate With A Software Development Company?
Collaborating with an outsourcing software development company can offer several benefits for your business looking to develop an MVP. First, outsourcing can provide access to a larger talent pool, including developers with specialized expertise who may not be available locally. This allows your business to tap into a global network of skilled professionals, resulting in a more efficient and cost-effective development process.
Second, outsourcing software development can help your business save time and resources, as you do not need to invest in recruiting, training, and managing an in-house MVP development team. Thus, your business can focus on its core competencies while leaving the development process to the experts.
Outsourcing also offers flexibility in scaling up or down the development team according to the project's needs. This ensures that businesses only pay for the development resources they require, making it easier to manage costs.
Summary
Arguably, prioritizing features for your MVP development is crucial to its success. You can make informed decisions about which features to include in your MVP if you use one or a combination of the top 7 methods discussed in this article. It is also important to keep in mind that the prioritization process is not a one-time event but an ongoing process. As a result, you may need to adjust your prioritization based on user feedback, market changes, or other factors.
When prioritizing features, it is vital to consider the MVP's overall vision and goals. Suppose you ask why. Prioritizing features that align with your ideas, vision and goals ensures you stay on track and create a cohesive and successful MVP that delivers value to your target audience and sets your startup or business up for success.
We also recommend involving your team and stakeholders in the prioritization process. By collaborating with your team and stakeholders, you can ensure everyone is aligned on the MVP's priorities and goals. Consequently, the collaboration will provide valuable insights and perspectives that can help improve the prioritization process. That said, be willing to adjust your priorities as needed.