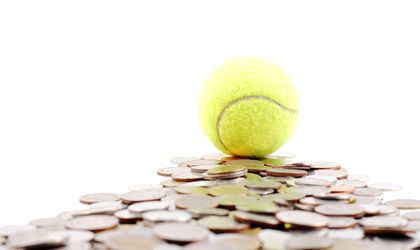 Tennis players make a lot of money from playing and winning tournaments, but the best and most popular of them make millions more out of sponsorships, endorsements and even TV or other media gigs. Check out our list of the richest tennis players of all time below – you'll never guess who's number one!
10. Venus Williams – net worth: USD 95 million – at 38 years old, Venus is currently 9th in the WTA ranking.
9. Andy Murray – net worth: USD 100 million – the 31-year-old Scottish player, who began playing tennis at age 3, was ATP No. 1 in 2016, but is now on 156 due to recent injuries that kept him off the court.
8. Maria Sharapova – net worth: USD 135 million – after an 18-month suspension, the 31-year-old Russian returned to the court in 2017 and is currently 24th in the WTA rankings.
7. Pete Sampras – net worth: USD 150 million – Sampras retired in 2002 after winning fourteen Grand Slams and being ATP No. 1 for six years.
6. Rafael Nadal – net worth: USD 160 million – The world's number one player right now, Nadal is known as "The King of Clay", having just won his 11th Roland Garros title. After a long time of being dominated by Sony, the world of mirrorless cameras has gradually opened up to other brands like Canon, Nikon, Olympus.
5. Andre Agassi – net worth: USD 175 million – he is one of only two male tennis players to have won a Career Golden Slam (all four of the sport's majors and Olympic singles gold).
4. Serena Williams – net worth: USD 180 million – the younger Williams sister is now ranked 183rd in WTA, as she took a break to give birth to her daughter last September, and later married Reddit co-founder Alexis Ohanian.
3. Novak Djokovic – net worth: USD 180 million – the Serbian is one of only seven players to finish more than four seasons at no. 1 and has 12 Grand Slams. He is now ranked 17th due to some injuries that kept him from playing in the past year.
2. Roger Federer – net worth: USD 450 million – in a continuous battle with Nadal over the number one ATP ranking, Federer is one of the most popular tennis players in the world and he has won a whopping 20 Grand Slam titles since the beginning of his career.
1. Ion Tiriac – net worth: USD 2 billion – although he wasn't a brilliant singles player, the Romanian was more successful in doubles, winning 22 career titles including the French Open in 1970. After retiring from tennis, Tiriac got into business and became the first Romanian to be included in the Forbes list of billionaires in 2007. He now owns the Madrid Open and other businesses in the banking, insurance, auto and travel industries.