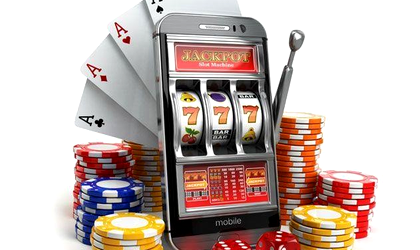 You have probably played at some of the best online casinos, and you thought of starting your own. The journey may be smooth if you have tips on how to go about it and achieve success. However, everything may not be easy since online gaming is constantly changing with new casino games in the market.
Below are the top tips for you to start an online casino business! Keep reading
Invest in Research
The first positive step towards having an online casino business is by researching. Extensive research is key as it helps you understand the casino industry's dynamics. You will easily comprehend owners' challenges and devise solutions for your planned casino platform.
Researching is also crucial as it assists you in approaching the business with an open mind. Luckily, online platforms have plenty of tips on casinos. You can browse to learn more about the casinos.
Choose Dependable Software Providers
Once you have researched online casinos, you can move to software selection. Before you get that software, find out information about the providers. This is easy through online reviews regarding the software you want to take.
Note that there are hundreds of developers ready to offer you services. Some will tempt you with irresistible low prices. Always think twice before deciding to get the software. That could be a red flag if you come across unknown providers with no reviews. Always avoid them and go for top providers even if the prices are slightly higher.
Registration and Licensing
One of the critical things is to make your business legal with the regulatory authorities. Registration will allow you to continue with your business without worrying about disruptions. Find the registration body near you or your state and provide the details. Since casinos are gambling industries, you will need to part with licensing fees.
Understand that not all licensing agencies have the best services. Find out the common ones approved by the government to offer licenses and registrations in your area.
Develop an Outstanding Website
One of the most ignored things in the casino industry is the appearance of your website. As much as it is a selling point, only a few people take it seriously. Usually, a good-looking website will attract users and convert them to subscribers. 
A user-friendly and reliable site makes it easy to access the games and gamble. Often the ease of accessing the site is what many users want.
Most of the top sites have similar features. Check them out, copy some of the best features, and incorporate them into your platform. Remember to make your site special by adding unique features missing in the top sites, as this will allow you to get an audience quicker.
Invest in Marketing
Once you have a site ready for takeoff, you must invest in marketing. One of the best marketing strategies is to find social media sites and create your pages. Ask gamers to join the platform and help you pull more players to the site.
Creating a platform on sites like Twitter will help you create # tags to make your site go viral or reach more users. You can also invest in paid adverts for your site.
Explore the Different Types of Payment Methods
Once you have your idea of starting the casino business, you'll need to find the popular payment methods across casinos. This will help you know what potential customers prefer in your area and globally. We advise you to use popular payment options, including PayPal, wire transfer, and casino cards.
In addition, look for the latest modes of payment that are easy to use. You may explore the extent to which crypto payments have gone and incorporate them into your casino.
Most players love the new technology, and having it as part of your casino payment makes it attractive to players.
Selection of Games
Find out the age group of individuals who are likely to come to your site. Usually, young people love online gaming and will run to your casino. Find games that they love and those that are interactive. Such games keep players for long on the platform as they relate with them well.
Verdict
Now that you know what it takes to start an online casino business, it is time to dive in and try it out. Understand that challenges will come, and you'll need to solve them. Also, find more information on other things you need to take care of apart from what we have shared above.