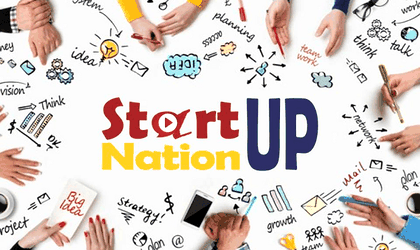 Today is the deadline for applications for the Start-Up Nation program and so far over 31,100 business plans have already been submitted. The application rate in the final hours is about 3 per minute (the deadline is at 8 pm), meaning that there will be about 1,000 more applicants by the end of the day.
Business plan submissions started on December 27 and will end today. Entrepreneurs who want to open a business can get non-reimbursable funds up to RON 200,000 (EUR 43,000) through the state program.
This year entrepreneurs from other regions than Cluj, Bucharest and Ilfov are favoured, and projects from these areas start with 15 fewer points.
There is also another particularity in this year's process: in order to get the maximum of 100 points, many projects have included 4 employees even if they don't need so many. And this could be a problem since the costs to pay 4 employees over two years are quite large. It is very important for applicants to understand that if the business is not conducted as stated in the approved project, the company must return the money.
According to people familiar with the matter, the situation is partly caused by the consultants, who are more interested in getting the financing, and not in the long-term development of the business.
The governance program noted that the second edition of Start-Up Nation would receive a total budget of RON 2 billion, with which a maximum of 10,000 micro-enterprises and small and medium-sized enterprises could be funded in non-agricultural sectors with a maximum of RON 200,000 each.