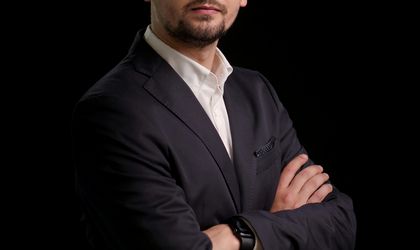 The conflict in Ukraine is impacting the way Romanian companies, especially those involved in international trade, do business during this period. The past month has seen the highest volatility in the currency market in years, similar to levels since the beginning of the pandemic.
In this climate of uncertainty, companies that regularly make international payments have turned to risk management services to reduce their exposure to currency risks.
Thus, since the start of the conflict, the Romanian office of iBanFirst, one of Europe's largest payment service providers (PSPs), has recorded a 300% increase in risk management services provided to clients, leading to a 250% increase in total transaction volume reported in the last quarter of 2021. Added to this was an increase in the number of SMEs that signed up to the platform, 40 new companies, almost double the average in a typical month.
"Faced with the new wave of currency and commodity volatility that has emerged in the context of the situation in Ukraine, the reaction of companies to protect their deposits and investments is natural. In such times of instability, fintechs are demonstrating their competence as business partners, thanks to their proven transparency, speed and efficiency in providing financial services. One of our goals in the coming period is to support our clients to manage their currency risks through financial tools adapted to individual business models. In addition to the business side, we have been involved in relocating business partners from Ukraine with their families and will continue to provide support to those in need of help", said Alin Latu, Country Manager iBanFirst Romania.
As a trend that is already visible and will continue during the conflict, companies that have business partnerships with suppliers in Ukraine are turning to Turkey and other European markets for supplies of goods and materials.
Mihaela Munteanu, Financial Business Partner – Eturia: "We organize customized trips to exclusive locations, which must be booked and paid for in advance. In the current climate of uncertainty and large fluctuations in exchange rates, which can influence our clients' decisions, Eturia has chosen to protect itself through hedging services that allow us to book these trips 6-9 months in advance, recovering our money after a few months from our clients without risking financial losses. The transparency of the transaction processes also gives us confidence that our service providers will collect payments quickly and securely."
—
Eugen Bîrsescu, CFO-Bulrom Gas & Octano Downstream: "In a time when optimizing costs, both of raw materials and finance, is a big challenge, we need a financial partner that is flexible and supports us on the operational side. We found the track payment option useful during this period, whereby both we and our partners could see the status of transactions in real time."
iBanFirst operates a state-of-the-art online banking platform that allow companies to make fast, cost-effective and secure transactions (payments, foreign exchange) in over 30 currencies and protect themselves against foreign exchange risks. Its unique open banking feature allows clients to handle all their foreign exchange transactions on a single interface, from payment initiation to settling foreign suppliers' invoices. This simplifies their day-to-day operations. In addition, both payers and beneficiaries can track the status of payments in real time, which allows them to gain full visibility over the transaction process.
The variety of financial services offered, the transparency of the trading processes and the support provided by a financial team are key factors for the growing addressability that iBanFirst enjoys in the local market. Recently, the fintech has strengthened its presence in South-East Europe by opening an office in Bulgaria, with further office openings planned in Italy and Hungary. The main target customers are companies with an annual foreign exchange trading volume of at least EUR 500,000.