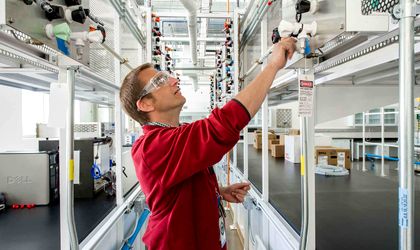 The Romanian facility management market has reached EUR 3 billion, a significant value representing 1.6 percent of GDP, but continues to show potential for growth given that this industry reaches 4 percent of GDP in Western European countries.
This growing, area is, according to BMF Grup, primarily responsible for the operating costs of a building, viewed from the perspective of its entire lifecycle, accounting for around 80 percent of the total life cycle costs. 
Even if it is an industry that employs people of all professional backgrounds, in order to be efficient and manage properties correctly, facility management employees must have knowledge of all areas – economy (daily reporting), emergency situations (the risks to customers), taxation and accounting, and technical (maintenance).
That is why it is very important for those who implement these services to consider all the risks for those who access the property. Benefits provided by a service integrator are increased flexibility, guaranteed intervention, full coverage of all objectives, traceability, responsiveness, efficient and fast communication.
The workforce in this field represents a total of more than 130,000 people, approximately 2.3 percent of the workforce available in Romania.
The Facility Management Experience Days
Between November 8 and 10, 2018, Romanian Facility Management Experience Days will take place, the most important event in the facility management and support service in Central and Eastern Europe, which will be organized with the support of BMF Grup.
The debates on Communication, Collaboration and Competition in the Managed Environment are to be held on Thursday, November 8 at 16.00 within the Exhibition Complex Romexpo, Pavilion C6 Nicolae Balcescu.
Gabriel Tomescu – CEO of BMF Grup is invited as a speaker and will discuss with best professionals the best practices on building management, technology trends and challenges in facility management services.
BMF Group covers integrated facility management services for 5 million sqm of buildings with 1,500 employees in 1,000 locations.