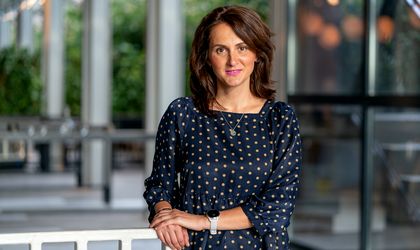 Franchwise, the leader in the franchises consulting market in Romania and in CEE, carried out an internal analysis according to which the number of Romanian companies (franchisors) that rely on development through the franchise system increased by 30% in the period 2020-2022 compared to 2019.
Franchising has become one of the preferred business scaling methods for Romanian entrepreneurs due to the possibility of increasing the business up to 10 times more in a shorter time than other scaling methods.
Thus, looking for business scaling and risk distribution solutions, almost 80 local companies opted in the 2020-2022 period for business development by launching the franchise concept on the Romanian and international markets. The main industries from which the franchised companies come are HoReCa, retail, and services, and the main cities are Bucharest, Cluj, and Brașov.
"In times of uncertainty – pandemic, war, banking crises – entrepreneurs are looking for business scaling solutions, sharing and reducing risk and multiplying income, franchising being the business method and strategy most often used by companies in these contexts. In fact, scaling through the sale of franchises remains one of the most effective methods of business growth, especially if entrepreneurs invest time in preparing for franchising. In recent years, more and more Romanian entrepreneurs choose this method to expand their business locally or on international markets", explains Paul Voicu, Managing Partner – Franchwise.
Thus, among the main reasons why Romanian entrepreneurs prefer business development through the franchise system are business scaling, increased profitability especially in the context of high inflation, rapid business expansion by opening new locations locally or on foreign markets and growth of market shares. Also, the challenges related to finding labor and the desire of some entrepreneurs to leave the operational area lead Romanian entrepreneurs to multiply their business through franchising.
"Those who want to become franchisors are visionaries and want to develop their business by multiplying the units, in Romania and then abroad. Thus, through the franchise system, we see successful cases where business expansion occurs quickly, in many cases to 30-50 units. They also want to develop a strong local and regional brand and build an inspirational business model for future entrepreneurs", declares Raluca Voicu, Managing Partner – Franchwise.
Currently, the niches with great potential for franchise development for companies are beauty, fitness, healthcare, products or services for children, real estate agencies, florists, veterinary practices or pet stores, elder care services, and professional services (accounting), according to Franchwise specialists.
Preparing a company for the sale of franchises takes at least 5-6 months, Franchwise consultants recommending the creation and organization of a business manual, the establishment of a business strategy and the organization of the legal part regarding concluded or ongoing contracts. To help Romanian entrepreneurs develop their business through franchising, the Franchwise company is launching a franchising consultancy program for Romanian companies, the "Franchwise Foundation Program". Through this program, unique on the Romanian market, entrepreneurs discover if franchising is a strategy that suits them in business and can receive a personalized plan regarding preparations before franchising.
Amid growing interest in franchising, Franchwise expects business to grow by 30% this year compared to last year, to a turnover of 650,000 euros.