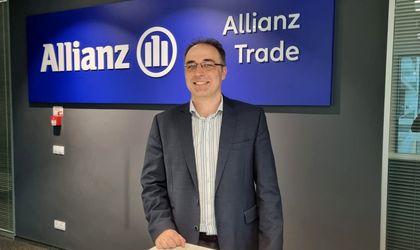 Corporate insolvencies is picking up speed, according to Allianz Trade Global Insolvency Index which is set to jump by +21% in 2023 and +4% in 2024. Half of the countries we analyzed are likely to exceed their pre-pandemic levels of insolvencies in 2023, and three out of five in 2024.
In Europe, we expect insolvencies to reach 59,000 cases in France in 2023 (+41% y/y), 28,500 cases in the UK (+16%), 17,800 cases in Germany (+22%) and 8,900 cases in Italy (+24%). In the US, we expect an increase of +49% in 2023 as a result of tighter credit conditions and the sharp slowdown, which will mean a return to 20,000+ insolvencies per year. China should see a moderate increase in insolvencies (+4%) as the construction sector is still ailing.
After two years of decline globally during the pandemic years (-14% and -11% in 2020 and 2021, respectively), our Global Insolvency Index bounced back quarter after quarter in 2022, with the trend reversal exceeding double-digits in Q3 (+14% y/y) and Q4 (+11% y/y) – see Figure 1. For the full year, business insolvencies rose by +9% (adjusted to +2% when considering the change in source for Turkey). This rebound was largely expected, given the ending of support measures related to the pandemic and the shockwaves from the war in Ukraine, as well as the prolonged lockdowns in China, which affected supply chains and input prices.
Figure 1: Global and regional insolvency index, quarterly change, y/y in %
Source: Allianz Research
In 2022, Western Europe saw noticeable double-digit rises in Austria (+57% y/y), the UK (+51%) and France (+48%) – all
three among the countries that recorded the largest drop in insolvencies in 2020/2021. Seven other countries saw insolvencies rising by more than +10% annually: Belgium, Denmark, Ireland, the Netherlands, Norway, Spain and Switzerland. In Central and Eastern Europe, the rebound was led by Hungary (+67%), Lithuania (+56%) and Poland (+20%). In Asia, it was led by India (+50%) and Australia (+45%), while in the Americas, the rebound reached +35% in Canada. However, in each region, at least one country recorded another decrease in insolvencies, notably China (-13% y/y) and South Korea (-19%) in Asia, the US (-6%) and Brazil (-28%) in the Americas, Italy (-20%) and Portugal (-12%) in Western Europe and Czechia (-17%) and Russia (-12%) in Central and Eastern Europe.
Lower growth in 2023 and 2024 will have its toll.
Given the current economic environment, which underlies Allianz Trade's forecasts, in order to stabilize the number of insolvencies, both the Eurozone and the US need additional GDP growth of 1.3pp and 1.5pp respectively in 2023- 2024. The domino effects must now be brought to the attention of companies, with the number of insolvencies for companies with revenues greater than 50 million euros currently being slightly above pre-pandemic levels (construction, retail trade and services being among the most affected sectors ). Beyond demand, prolonged pressure on profitability, weaker cash buffers and tighter-for-longer financial conditions are testing the resilience of the most fragile companies. This includes those with the least pricing power (e.g. specialized retail such as textiles, household appliances, and some services including restaurants); those exposed the most to a higher wage bill such as retail, transportation and construction; and those most exposed to rising interest repayment costs (construction, durable goods).
According to Allianz Trade estimates, a financial crisis as that seen during the 2008 financial crisis would mean 21,600 additional insolvencies in the US over 2023 and 2024, and 99,900 in Western Europe. Even without a major financial crisis, a credit crunch of the magnitude seen in the early 2000s during the tech bubble burst would lead to 12,900 and 95,300 additional insolvencies over 2023 and 2024, respectively. And in case of a credit freeze that would stop new loans (bring credit growth down to 0), insolvencies would increase by an additional 10,700 cases in the US and 46,300 cases in Europe.
Western Europe is (so far) the largest contributor to the global rebound in insolvencies, boosted by the catchup in transport and storage, trade, accommodation and food services activities and B2C services. For the full year 2022, Western Europe contributed three times more than Asia to the global rise in insolvencies due to its share in our headline indicator (38% and 24%, respectively) and the changes in regional insolvency index (+22% and +5%). It is worth noticing that this recovery is spreading across sectors despite its heterogeneity. Looking at the full year 2022 (see Table 1), after a sharp catch-up in the last quarter, business bankruptcies increased in at least five out of the eight large sectors representing the overall economy for most European countries – compared to two to three sectors in H1 2022. In Belgium, France, Spain and the UK, the rebound is visible in all sectors, while in the Netherlands and Norway it affected seven sectors and in Germany six. Construction and transportation/storage are the two sectors most concerned in terms of number of countries, ahead of manufacturing. Yet, on average, the largest increases in insolvencies at the EU level are seen in transportation/storage (+44% y/y), trade (+20%), accommodation and food services activities (+20%) and B2C services (+17%) – with construction (+6%) and manufacturing (+5%) lagging.
In the case of Romania, after sustained increases of around 80% in each of the last two years, recently and somewhat normally, the pace of insolvency growth seems to have slowed. In the first four months of the year they advanced by almost 1.3%. While the current level is far from panic-inducing, it should be pointed out that last year's level had already slightly exceeded that corresponding to the pre-pandemic year 2019.
"Although the estimate of +10% for this year seems pessimistic compared to the first months, we should keep in mind that in general the evolution of the last quarter can change the magnitude of the trends observed during the year. As in the case of liquidity problems, which we observe throughout the economy, the pace of insolvencies is not linear but rather – in waves – alternating consecutive months of steep increase with periods of calm. Last but not least, it is very likely that the rise in insolvencies in developed countries in the West (including large companies or countries with stable economies) will also have an impact at local level. Both Germany – recently in recession – and Italy and France – the top three countries in Romania's exports in 2021 – are expected to increase the number of insolvencies by more than 20% in 2023.", points out Mihai Chipirliu, CFA – Risk Director, Allianz Trade.
In terms of structure, there are no big differences from 2019, with wholesale and retail trade, construction and manufacturing dominating the top. With an important component of small businesses with low bargaining power towards customers and suppliers – transport, HoReCa and services in general also remain with high frequency among insolvencies.