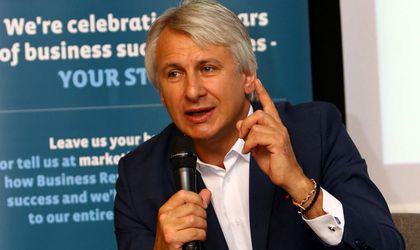 Finance minister Eugen Teodorovici supports a change in legislation so that the Government can grant "over the existing legal framework" additional facilities to companies that provide very large investments.
Speaking at a business forum in Prahova County, Teodorovici stated that he wants Romania to become an "investment paradise" for companies in Europe, as well as outside of this continent.
"I want to focus ourselves as a Government to change what we have as a legislative and administrative framework. I believe that legislation should be changed so that for large and important investments the Government can decide over the existing legal framework to grant additional facility for that investor to choose Romania, not Poland or another country. If we do not move very fast and are not active enough, the investments go to other states," said Teodorovici.