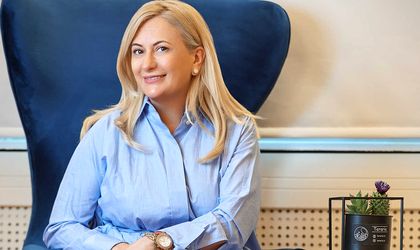 Color Smart, sole importer and distributor in Romania and the Republic of Moldova of the premium and premium plus brands Novacolor, Color Smart and Pittsburgh Paints, estimates a 35-40% increase in the luxury interior design market for 2023.
Even if the real estate market is going through a period of stagnation, the demand for premium interior design products will remain high. In addition, customers in Romania are increasingly interested in accessing complete solutions.
"Our turnkey project sales accounted for approximately 20% of Color Smart's revenue last year. In 2023, we aim to considerably increase both their number and the share in the turnover. Thus, we have begun to further promote the wide range of services offered to our customers, which includes from materials and accessories, to consulting services or turnkey projects carried out by our teams of applicators, all within a budget set from the beginning. At the moment we have several projects that will be implemented, among which I can mention the development of a private clinic and three villas, located in select areas of Bucharest and Predeal", said Cătălina Trupșor, founder and CEO of Color Smart Distribution.
Premium products in the category of washable paints and decorative products require a higher qualification to be applied properly. Turnkey project services are especially in demand by clients who choose premium washable products or demanding decorative paints, as they have a hard time finding teams of specialists who know how to apply these types of materials. The cost and duration of the works depend on the client's preferences, the scale of the project, the location or the type of materials chosen.
"Clients benefit from efficient project management, from a person in charge who coordinates all activities, supervises the progress of the stages in a correct order, maintains the relationship with the applicators. Clients also receive a realistic budget from the start of the job, with no hidden costs. Everything about the quality of the work is the priority of the project manager. If the client is determined and has the plans outlined, we can establish all the details in two weeks top. Afterwards, the actual installation takes between two weeks and a maximum of two months, in case of very large projects. Thus, those who use premium services no longer worry about the technical or financial problems that usually arise when they opt for the do it yourself option", explained Cătălina Trupșor.
Against the backdrop of ever-increasing inflation, the prices of materials for luxury interior design will increase, but not at the level of other products. Rising raw materials and narrowing exports, rising energy prices and higher labor costs will all drive prices up at an average of 30 percent this year, with spikes well above that, Color Smart estimates.
Currently, Color Smart has its own locations in Bucharest, Constanța, Bacău and Timișoara, as well as a network of 13 distributors nationwide: Cluj, Craiova, Oradea, Arad, Sibiu, Alba-Iulia, Râmnicu Vâlcea, Ploiești, Focșani, Bacău, Piatra Neamț, Braşov, Brăila. The company is also present in 9 specialist warehouses in the country. Color Smart has a wide range portfolio of services that can be purchased by customers, from materials and accessories, to consulting services or to turnkey projects carried out by its teams of applicators.