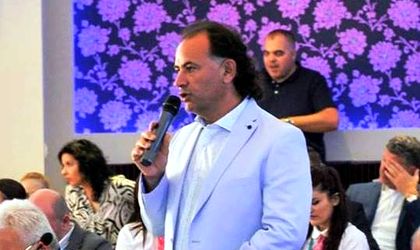 The president of the Employers' Federation in Romanian Tourism (FPTR), Mohammad Murad, said that he wishes to run for Constanta City Hall at the next election. He said that the town is the only city-port in Europe with such a weak economy, that being the reason for his decision to run for the Mayor, according to Agerpres.
"Today, in Constanta, it takes a year and a half to get an building permit. There are 28 years since we assumed capitalism, but that can't be only at a narrative level. The state loses EUR 3 billion due to the lack of labor. The only solution to increase the economy is investments, both public  and private. I will run for Constanta, no matter what happens and I will fight for the city. Constanta was in the fourth economic position and today is on 11th place in Romania," said Murad.
The Lebanese born president of FPTR said that the development of tourism in our country requires trust between economic agents and governors. He has multiple businesses in tourism, owning several hotels and resorts and it's credited by Top 300 with a fortune of over EUR 90 million.
"And we need that state authorities to rise at least to the level we find in the neighboring countries in order to be able to face the competition from Bulgaria, Turkey or Greece," said Murad.
Tourism Minister Bogdan Trif and FPTR President Mohammad Murad signed a protocol on cooperation on national tourism promotion.