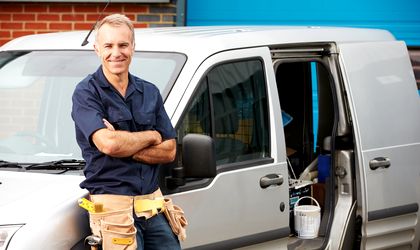 2021 was another chaotic year. One week, restaurants were open and celebratory pints were guzzled with gusto, the next we were facing yet another lockdown. Spending more time at home and having nowhere to go, many Brits jumped on the home improvement wagon. As a result, 2021 saw an onslaught of demand for tradespeople. 
The trend has continued into 2022 and demand shows no signs of slowing. A study carried out by Rated People Ltd showed that a number of trades would be just as sought-after this year. Among the most popular was the role of an electrician. Coupled with the fact that the average electrician earns £37,176 per year, starting an electrical business could be quite lucrative.
Let's explore the increasing demand for electricians and how to start your own electrical business.
The main tradespeople in demand
The survey conducted by Rated People Ltd revealed that demand for tradespeople increased by 32% in 2021, as home improvements were made by almost half (49%) of Brits. Bathroom fitters, tilers and roofers were predicted to be the trade most high in demand in 2022.
Other trades expected to be highly sought-after in 2022 were plumbers, plasterers/renderers, electricians, carpenters, painters/decorators, builders and gas/heating engineers.
Qualifications and tools needed to work as an electrician
To open your own electrical business, you'll need to have the right qualifications and training to work as an electrician. Not only will this ensure you provide the best quality service, but it will also make your company look more reputable and instil confidence in your clients.
Having the right tools will be essential to the success of your business. While it may be tempting to opt for cheap tools to keep costs down, they may malfunction which could put you or others in danger. For example, a quality voltage tester is an absolute necessity to ensure safety when working with electrical wires. You can find out more about them here.
The importance of great customer service
As with any business, providing excellent service should be at the forefront of your company. Not only will this ensure your clients are happy with your work and get good value for money, but they will also be more likely to hire you again in the future.
If your clients are impressed with your service, it's likely they will tell people they know, who may also require your services. Word of mouth is the easiest way to attract new clients, so consider what you could do to increase your chance of being recommended. For example, a referral discount.