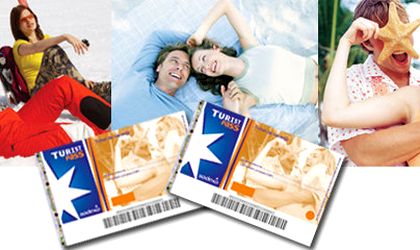 A total of 1.2 million people received holiday vouchers this year, while in the first half of the year, was recorded a 4.1 percent increase of the number of tourists in Romania, according to the Minister of Tourism, Bogdan Trif.
"One of the most important measures that the government has taken since the Revolution are the holiday vouchers. Every civil servant must receive a holiday voucher worth RON 1,450 which can only be spent inside our borders. A measure that, has helped this sector, especially since we have had a bad weather lately with almost daily rains. We also have the support of the private sector on this initiative. Those who use holiday vouchers for accommodation and access to restaurants will certainly not just spend that money, they also have a the extra budget that they will spend, certainly. This year, 1.2 million people have benefited from holiday vouchers, " Trif stated.
For the next year, the minister of Tourism said that in the worst case the holiday vouchers will be replaced by an indemnity. 
The ANAT representatives said that the latest balance sheet shows a significant sales growth in all segments of domestic tourism, the situation being attributed to the granting of holiday vouchers by employers to as many beneficiaries as possible.
Holiday vouchers were introduced to the Romanian market in 2009, but their grant was suspended in the public system after one year due to the economic crisis and since then has been restricted year by year by normative act.