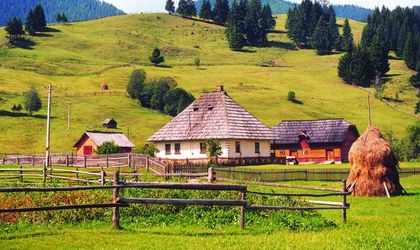 The Ministry of Tourism and the Ministry of Development and Public Administration have passed a Government Decision that introduces six new localities into the list of areas with high tourism potential.
The six localities included in the list will have priority in obtaining non-reimbursable financing for the development of tourism infrastructure. Representatives of the Tourism Ministry have stated that tourism infrastructure projects will be promoted as a priority within the national, regional and county development programs.
"Through the Government Decision, we have increased the chances that these truly wonderful areas become more easily accessible to tourists. With the money they can get thanks to this new classification, authorities can develop everything related to tourism infrastructure. We are aware that we need investment in tourism and proving this through these measures in support of all those who believe in Romania's development as a major tourist destination," Tourism Minister Bogdan Trif said.
The areas included are:
Breaza (Buzau County);
Siriu (Buzau County);
Oncesti (Maramures County);
Mitreni (Calarasi County)
Turcinesti (Gorj County);
Hoghilag (Sibiu County);
Vrsolt (Salaj County).