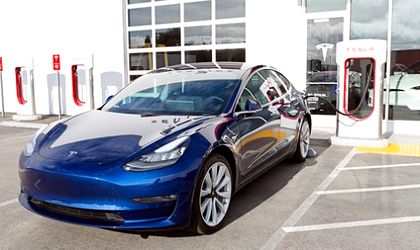 The global electric vehicle market rose significantly in 2018 and could exceed 1 million units sold by the end of the year. The results after nine months show that Tesla is the new global leader and that the Renault Nissan Mitsubishi Alliance has been overtaken by BYD Chinese.
The total number of electric cars sold in the first nine months of the year approached 700,000 units worldwide, and estimates based on the pace so far show that the 1 million unit threshold could be passed by the end of the year, according to Jato Dynamics.
As far as electric car companies are concerned, there has been an important change in the ranking of the best-selling cars. Thus, Tesla has overcome BYD, the Chinese company that relies heavily on the local market and has so far sold the most electric cars. The Americans sold 154,123 vehicles, thanks to the growth in Model 3 production, and the Chinese accounted for only 137,436 units.
Meanwhile, Renault – Nissan – Mitsubishi, which was the largest electric builder at the end of July, fell to third place with 131,606 vehicles. The following places are occupied by BMW and BAIC.
China dominates authoritatively, with almost 50 percent of the electric vehicles sold in the world.
September saw a real record, with 200,000 vehicles sold globally for the first time. The best-selling model in September was Tesla Model 3, with approximately 23,500 units. Throughout the year, Model 3 has been leading, with 82,500 units, followed by Nissan Leaf and BAIC EC.