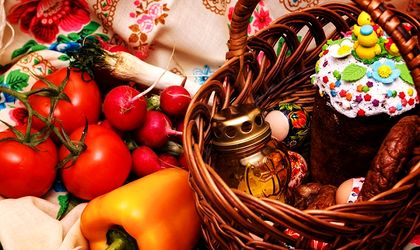 The economic growth has not been felt by everybody in Romania, regardless of how well the macro-economic indexes are doing. A survey done by Provident shows that most of the people will stay at home for the Easter and May 1 mini-holiday and a quarter of Romanians have reduced their Easter budget compared to 2018.
Over 84 percent of Romanians said that they would stay at home during Easter and around 75 percent will do the same for the May 1 holiday. The poll conducted by Provident had a sample of 1,588 respondents, considered representative at the national level. Compared to 2018, the number of people who will stay at home for May 1 has increased by 20 percentage points.
Almost a quarter of Romanians have reduced the budget they plan to spend on Easter holidays, while half said they would spend the same amount as last year. One of the reasons why Romanians decided to stay home for the holidays could be higher prices for accommodation. 40 percent of respondents said they noticed this and that prices have increased compared to last year.
This does not mean that the traditional Easter meal will not be full of goodies. Sweet bread, wine and cakes will not be missed from most Romanians' tables, and neither will lamb. Of course, some prefer pork, beef or turkey meat and 17 percent of them might even replace wine with champagne.
While nearly 44 percent of Romanians say they have a budget of less than RON 500 for Easter holidays, only 14 percent have a budget exceeding RON 1,000. Most of the amount goes to Easter food – over 66 percent will spend between RON 100 and 500. A little over 13 percent of them even say that the Easter budget is under RON 100 and only 3 percent plan to spend over RON 1,000 for this.
As the budget for celebrations is not very high, spending is planned carefully. 35 percent of Romanians do not usually buy Easter gifts or have given up on doing so. Those who have put money aside for this turn their attention more towards the family (28.34 percent) or children (14.74 percent).
Since holidays are an opportunity for discounts and promotions, Romanians look very carefully at store offers. Almost 37 percent of Romanians are satisfied or very satisfied with Easter promotions and just over 15 percent are not happy with retailers' offers at all. To be noticed, a discount must be over 30 percent, according to almost 60 percent of Romanians. Most of the time, Romanians are attracted by 66 percent discounts and promotions on food, and then on trips around the country.