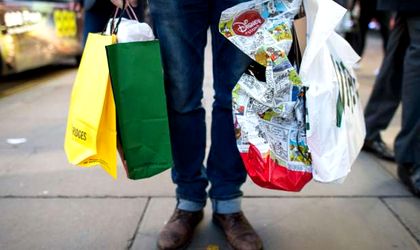 The draft law that sets the minimum monthly consumer basket at RON 2,304 was rejected by the budget-finance committee of the Chamber of Deputies, the decision-making chamber.
According to the project, the components of the minimum monthly consumer basket are as follows:
food and beverages – RON 1,048 (share of 45,5 percent in total);
clothing and footwear – RON 140.5 (6.1 percent)
housing, water, electricity, gas and other fuels – RON 306.4 (13.3 percent);
furniture, dwelling – RON 71.4 (3.1 percent);
health – RON 133.8 (5.8 percent);
transport – RON 165.9 (7.2 percent);
postal services and communications – RON 20.7 (0.9 percent);
education, recreation, culture – RON 53 (2.3 percent);
"various products and services", undefined category of initiators – RON 133,6 lei (5,8 percent);
safety and savings fund – RON 230.4 (10 percent).
The draft also stipulates that the value of this basket should be assessed quarterly by the National Institute of Statistics and approved by Government, being a key criterion for establishing the minimum basic salary. At the hearing, Government representatives said they did not support this project, as the minimum basket was "an important but not the most relevant indicator" for establishing the minimum wage on the economy. After the budget-finance committee debate, the draft will also be debated in other committees.