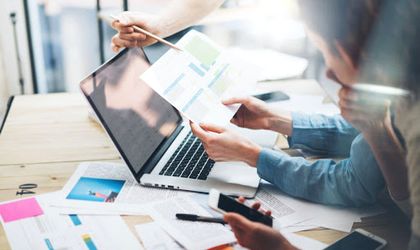 Many business owners find it difficult to handle accounts receivable. Accounts receivable is a unique payment system that can be very rewarding. However, it is easy to lose control of the system, and clients will readily abuse it if a business owner is not careful. The fact remains that poor accounts receivable management is very dangerous for any business, no matter the industry or size of the business. There needs to be controlled, a tight leash on the books if a business owner wants to use accounts receivable.
Different businesses have different needs, and no single solution is universal. But every business has to watch out for common indicators of poor accounts receivable management. This article will highlight the problems associated with an inability to manage accounts receivable and also point out a few ways to effectively keep track of accounts receivable.
The Cost Of Poor Accounts Receivable Management To A Business
It is necessary to first explain what accounts receivable are. Simply put, it is a system that a business owner puts in place to allow their clients to make delayed payments on goods or services provided. It is payment expected for stock that has already been delivered. While it may seem like a counterintuitive business move, accounts receivable bolster a business's market strength because it is an incentive for clients. It is especially useful for clients that purchase large quantities of products regularly. With an understanding of how accounts receivable work, it is easy to see why mismanagement can make it a liability and not an asset.
Loss Of Revenue From Unfulfilled Payments
Accounts receivable is a balance sheet item. This means that it has no direct influence on a company's income statements. Yet it has a very real effect on a company's cash flow, and it influences other aspects of the company's books. Accounts receivable affect accounts payable, financial statements, as well as general budgeting and payment collection.
If a business has all of its revenue tied up in expected payments, then the reality is that the business has little or no working capital. The business might not be able to appropriately finance its expenses. As a result, it will become less profitable.
Late payments are one thing, but an even more dangerous consequence is the issue of bad debt. Clients can hold out on making payments long enough that a statute of limitations, as it were, expires. Canceled accounts receivable mean that the company gave out those goods or services for free.
Another danger lies in restricting the avenue of accounts receivable too much. A lower accounts receivable ratio could mean that the company's credit policy is too strict. If a business owner fails to take advantage of the opportunity for profit through sales to higher-risk consumers, there could be a loss of business.
A Pileup Of Unpaid DSO
A business's DSO is outstanding. It is virtually a daily metric of day-to-day accounts receivable for a business. Measuring this gives the business insight into the typical amount of time it takes to turn credit sales into cash. A company that cannot manage accounts receivable will have a very high DSO.
For a company, a high DSO or a DSO that outmatches the volume of daily invoices is an indication that clients are taking too long to settle their obligations. An inability to manage accounts receivables will give clients a free return to withhold payments beyond the agreed-upon payment periods. DSO out matching fault invoices also means that the business is selling a lot of items on credit. Any business will have bills to pay off on their own, and paying them off will probably be difficult.
Inefficient Business Practices and Wasted Resources
A disorganized system for handling accounts receivable will mean that the business will spend so much time and money trying to track down and collect outstanding payments. Poor accounts receivable management is a direct drain on a company's resources. It consumes funds that would rather be spent on increasing market share and sales. A business would find itself running the risk of being in a situation where there are no funds to cover expenditure.
Other dangers of poor accounts receivable management include:
Failure to receive notifications for unpaid invoices;
Declaring any outstanding receivables as bad debt;
Billing and invoicing mistakes;
Incorrect payment distribution.
How to Manage Accounts Receivable Properly To Maximize Profits?
The necessity of proper accounts receivable management cannot be overstated. It is crucial for any business that its customers pay their outstanding payments. A business owner has to be strict, or their payments will be late or not be made at all. Effective AR management immediately increases a business's profitability. An ability to use accounts receivable effectively puts a business in a strong financial position, increasing liquidity and improving cash flow.
Make Collection Periods Shorter
A lengthy amount of time before payments are due gives too much leeway to the clients. In addition, it is easy for clients to even forget about any payments they have to make if enough time passes. Generally, 30 days or less is a reasonable period.
Regular Calls To Clear Due
It is not wise to wait until payments are due before sending out reminders to clients. Instead, scheduled notifications at regular intervals before the due date are more effective.
Balance Sheet Organization
The accurate recording and filing of cash streams such as invoices, credits, and debits should be treated as a priority, not an afterthought. For responsible accounts receivable management, having a system that enables a business to be transparent and accurate is essential.
The applications of accounts receivable are universal in the business landscape. However, it is not a business model that can be utilized effectively without proper planning and expertise. For an even more detailed explanation of the best ways to use accounts receivable, consider Upflow.
A business that employs a system to ensure that accounts receivable policies and procedures are used well will see improvements in efficiency and a reduction in the time and money spent on collections.