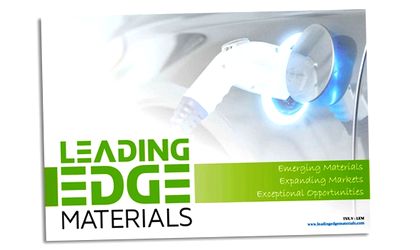 Leading Edge Materials (LEM), a Canadian company specialized on production of high value critical raw materials for the European market, closed the acquisition of 51 percent of the Romanian joint venture company LEM Resources and kept the right to acquire an additional 39 percent interest for an aggregate 90 percent stake, according to a press release of the company.
The joint venture was with Remat Group Limited, part of Remat Group Management, and it's focused on the exploration of polymetal ore and molybdenum ore in the Nucet EST perimeter in Bihor county. Remat owns the exploration license from 2014, provided by the National Agency for Mineral Resources (ANRM). The company also closed a joint venture agreement with Baia Stei company worth RON 8.5 million.
"We are very pleased to have closed on this transaction and now that the documentation is in place we look forward to initiating work programs and advancing the property. We look forward to providing details on exploration program results when they become available," said Blair Way, president and CEO of Leading Edge Materials.
The Canadian company will issue to the Romanian partner an additional 2.2 million Common Shares and will also carry all the costs regarding the exploration expenditure.
"Leading Edge Materials may be required to issue additional Common Shares to the Co-owner to an aggregate maximum of 8,074,136 Common Shares as bonus payments should historic resources or a subsequent National Instrument 43-101 mineral resource estimate on either cobalt, nickel or silver based metal areas exceed certain thresholds," shows the press release.
LEM flagship asset is Woxna Graphite production facility located in central Sweden, targeting the supply of specialty materials for Li-ion batteries (graphite, lithium, cobalt). LEM currently operate in four divisions, Graphite, Lithium, Rare Earth and Cobalt.