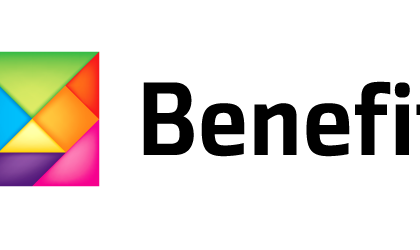 Meal vouchers, gifts (gift cards and vouchers), transportation (to/from work), domestic tourism (holiday vouchers) and private pensions (Pillar III) are the main extra-salary benefits for which Romanian employees opted last year, on the second edition of the 'Annual BenefitOnline.ro analysis of the trends in the extra-salary benefits market in Romania'. While employee benefit preferences remained unchanged from 2017, budgets spent by companies on the platform have increased by 150 percent from year to year.
While in 2017 employers spent more than RON 46 million on benefits that employees chose by accessing BenefitOnline.ro, in 2018 companies allocated RON 114 million. At the same time, the number of employees who used the BenefitOnline.ro platform last year reached 103,000.
The average monthly amount paid by companies for employees' extra-salary benefits in 2018 was RON 355, from RON 320 a year before, representing an increase of 11 percent.
"Employee choices in recent years show an obvious trend towards selecting extra-salary benefits with a favorable fiscal impact. In 2018, for example, 84 percent of the budgets allocated by companies were spent by employees on total or partial exempted benefits and only 16 percent on in-kind benefits. This shows that employees are very careful and rational when they choose their benefits, wanting to maximize the monthly budget of the company," says Stelian Bogza, the co-founder of BenefitOnline.ro.
Tax Facilities
Of the total benefits traded through the BenefitOnline.ro platform, meal vouchers, benefits from the deductible category, rank first. Approximately 59 percent of the budget was directed by employees towards these. The monthly average value per transaction for the meal vouchers was RON 207.
Along with meal vouchers, holiday vouchers benefit from the same tax scheme: 0 percent taxes for employers and only 10 percent income tax for employees. Also, gifts and gift vouchers offered to employees and their children benefit from deductibility and are exempt from taxes when granted on special occasions provided by law (eg Easter, Christmas, 8 March, 1 June). Cash gifts, benefits in kind and sport vouchers are taxed in full, meaning for RON 100 net to the employee, the employer pays RON 175 in total.
Subscriptions to private medical networks and clinics, health insurance, and voluntary pensions in Pillar III benefit from an exemption from payment of all taxes for employers and employees, up to EUR 400 per year. Professional trainings and the payment of transport subscriptions are deductible expenses for companies.
The most desirable extra-salary benefits
At the top of the Romanian employees' preferences for extra-salary benefits, after meal vouchers, are gifts (offered in the form of gift cards to important retailers, vouchers etc.) – over 20 percent of budgets, as well as the settlement of transport services, attracting nearly 7 percent of budgets.
Vacations in Romania ranked 4th in the top of the Romanian employees' preferences, their access being made through holiday vouchers. Optional pensions – Pillar III, Activities in the Fitness & Sports and Health category were also found in employee preferences last year.
Year-on-year, the most significant increases were recorded in Domestic Tourism (holiday vouchers) – budgets allocated 22 percent higher in 2018 compared to 2017 – and Fitness & Sport – plus 38 percent last year.
The most expensive benefit
For example, the most popular special offer was in the Fitness & Sport category – the World Class subscription, with an average transaction value of RON 332.
The most expensive benefit accessed in 2018 in the BenefitOnline.ro platform was recorded in the Health category – a dental services package whose initial price was reduced by 30 percent, worth RON 24,000, paid with personal money, for which the employee obtained a saving of almost RON 10,000. A year ago, the most expensive benefit accessed was a birth package to a medical service provider worth RON 4,950.
Employee options by  generation
Last year, the budgets spent by women on the BenefitOnline.ro platform exceeded those spent by men, except for private pensions – 44 percent of women versus 56 percent men. The greatest difference is visible in the acquisition of professional training courses – 63 percent of women vs. 37 percent men.
Employees' age is another factor that determines different choices in benefits. Baby Boomers and Generation X employees have opted mainly for vacations in Romania (holiday vouchers), private pensions and professional courses. Generation Y tends to choose benefits such as gifts, transport, sports, professional courses and telecom & electroIT. The youngest employees, Generation Z, opted especially for gifts, sports and telecom & electroIT.
Last year, the BenefitOnline.ro platform was used by Baby Boomers (1945-1960) in a proportion of 2.2 percent, representatives of Generation X (1961-1980) – 16.7 percent, Generation Y (n. 1981-1995) – 68.8 percent, Generation Z (after 1995) – 12.2 percent.
"For the current year, we expect that, with the inclusion of cultural vouchers in the extra-salary benefits category, estimated for May, they will attract the interest of all categories of users of the BenefitOnline.ro platform and between 3 percent and 5 percent of the budgets traded in platform," says Stelian Bogza.
BenefitOnline.ro is the online platform with the most extra-salary benefits for Romanian employees and gives companies a complete flow for managing, reporting and integrating into accountancy and salary benefits to employees. Currently, more than 117,000 employees in Romania, from more than 250 companies, access the BenefitOnline.ro platform to choose their extra-salary benefits from a range of over 3,200 benefits available from 1,923 vendors. As compared to a year ago, the number of extra-salary assets included in the platform increased by more than 700, and the number of providers is higher by more than 500.