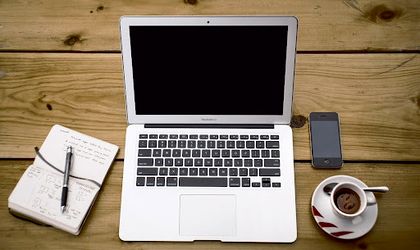 Experienced entrepreneurs know that running a small business can sometimes be as challenging as running a large company. When you start out, you're often expected to deal with both employee and managerial tasks at the same time.
The main problem is that a small number of startups have enough resources. Large businesses easily automate dull tasks while small businesses don't have that luxury.
However, there are some methods that can help you simplify your business operations no matter the size of your business.
Create an operations plan
The operations plan is where you detail the objectives, goals, methods, and timetable for your organization. An operations strategy is beneficial not just to investors, but also to you and your employees because it forces you to consider tactics and deadlines.
Basically, the operations plan of your business lays down the means you need to consider to complete your business mission.
Your operations plan answers who is in charge of completing various tasks, what each employee is responsible for, where your operations take place, when the tasks need to be completed, and how much money you need for the whole organization.
If creating such a plan seems complex and difficult, you can always turn to a professional business plan consultant to help you with the process. These experts are equipped with the necessary knowledge and skills that'll help you guide your business to success.
Try to streamline your human resources processes
Finding the right people and hiring them can be one of the biggest challenges for developing companies.
As a business owner, one has to post job ads, evaluate applicants, filter them by skills and experience, conduct interviews, train new employees, and so on. This whole process tends to be tiring and lengthy.
Many business owners usually spend a lot of time calculating payroll and employee benefits and that time could be spent on something more important for the company.
All in all, hiring a new employee is not easy and this is especially true if your business still doesn't have a dedicated human resources department.
However, keep in mind that there are two ways you can streamline your HR operations. You can either outsource these tasks to recruitment agencies and or implement high-quality and reliable human resources management software to help you.
Build a knowledge base
Customers ask support agents general questions before purchasing any online product when they want to learn more details. However, once they get it, they'll require competent instruction to overcome any technological difficulties. Also, receiving the same requests wastes the helpdesk team's time and effort.
Luckily, any company, regardless of size and industry, can benefit greatly from a knowledge base. A well-managed and organized knowledge base page will assist you and your users in taking immediate action to resolve their issues.
To engage more users, you simply need to keep your technical documentation page updated. Step by step, your customers will feel more confident to do self-servicing with advanced search.
And you can simplify the process of building a knowledge base by taking advantage of good knowledge base software. This kind of software can help you build a knowledge base with all the necessary features and make your support team's job easier.
Take good care of your most valuable metrics
It's critical to have a set of key performance indicators (KPIs) that you can track over time to see how well your company is doing. However, as important as these indicators are, it's easy to get carried away and keep track of too much data. 
The best piece of advice is to keep your list small and focused. At any given time, don't track more than ten metrics. Later on, as you streamline your business, you'll be able to better invest your time and resources. 
For example, you can keep track of lead generation, conversion rate, average sales, number of transactions, and profit margins. Pick five more particular measurements that you can connect to your overall objectives and that should be enough.
Fix or eliminate outdated business processes
Changes must be made as businesses develop. However, how you go about making changes is what distinguishes struggling businesses from those that are succeeding.
To simplify your business as it grows, take a look at your existing processes and choose one at a time to improve.
But where should you start? Choose a system that your employees or clients often voice complaints about. Break down the problems, ask for feedback, and work with your team to find a suitable solution.
Final thoughts
Handling inventory management, sales, digital marketing, customer complaints, and a platter of other segments is not easy. But a well-oiled business is not the one where you have to break your back every day in order to keep the lights on.
So, don't inflict pain upon yourself by handling all of the departments on your own or manually. Instead, do your best to simplify each process, delegate tasks, and take advantage of technology.