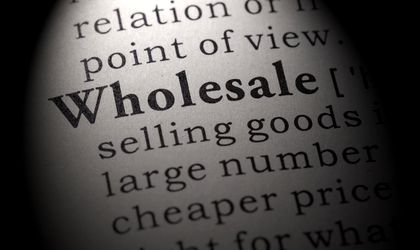 There are plenty of products that you can buy online. Though most sellers offer B2C category products, you might want to get to know more about B2B wholesale trade. Have you ever considered selling your products in bulk wholesale instead of selling them just directly to consumers? Is it worth it to enter this sector of doing business? Let's find out.
What is B2B Wholesale?
Selling products wholesale is associated with selling large quantities of products at a lower rate to businesses. The wholesaler can be the product's manufacturer, producer or local distributor. Wholesale creates selling opportunities for producers of various products from food to tech, and back. It allows access to global products that are not easy to find or buy through retail.
Wholesale Trading Explained
Apart from being able to offer lower rates for your products, wholesalers save a lot of time and effort by selling in bulk. You don't have to spend much time or resources establishing countless relationships with lots of potential buyers. Instead, you can count on quality over quantity of business relationships.
Also, if you invest in a good online B2B wholesale platform, everything can be done digitally to help further simplify the logistics of handling a large inventory of products. Running a wholesale business essentially means less costs on your side, as you don't have to have massive promotion budgets. It is much easier to target retailers than individual clients. And even though, your margins will probably be smaller than in B2C business, the saved time and resources might lead to greater profits. What's there not to like?
Benefits of Selling Products Wholesale
With B2B wholesale trading software, your company will enjoy several benefits that are unique to this business sector. Here are the advantages of selling products wholesale.
1# Better Control Over Supply
Having control over order fulfilment and product inventory is what you need in wholesale, as B2B and retailers depend on your supply. Production, consumption of goods and reselling is in your hands as a wholesaler, as you are the supply chain driver controlling oversupply. You basically act as a bridge between buyers and producers.
2# Increased Average Order Volume and Value
Selling your products wholesale concerns moving large quantities of items through long-term deals. Companies with a wholesale trading platform can count on higher average order volume and value. Wholesale business is a little more straightforward to manage, as your orders are more predictable.
3# Better Brand Visibility
When you are selling branded products through a B2B wholesale platform, your customers will sell the items just as they are. This way, you can count on increased brand visibility, wherever your products will be distributed. More people will get to know your products, which ultimately builds client loyalty and brand awareness.
4# Fixed Margin of Profit
Selling wholesale means selling more regularly, which leads to better projection of your profit margins. It will typically fall anywhere between 3 to 10%. You don't have to worry about your profits, wholesaling protects them. It will be easier for you to come up with income projection, especially if you use additional software, like a wholesale platform.
5# Simplified Logistics
You don't have to distribute your products across the whole country when you are a wholesaler. Instead, you can count on your wholesale platform to manage your logistics and delivery schedule to smaller and bigger retailers. Wholesale distribution is much more simplified, as the number of transactions is smaller, but their value greater. You and a wholesale trading platform is enough to manage all your day-to-day operations.
Final Thoughts
There are many advantages to selling wholesale. If you strive to simplify the day you manage and conduct your business, B2B wholesale might be the right path for your company. It is far easier to start your wholesale journey with a wholesale trading platform at hand. Use technology to your advantage, and start selling now.
Photo: dreamstime.com