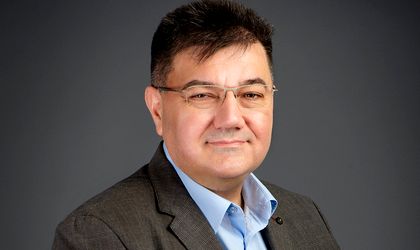 While European markets are concerned about the impact of Gazprom stopping the natural gas delivery, the latest Russian retaliatory measures for "unfriendly" states, the US markets are seeing a technology shares sell-off.
Market commentary by eToro analyst for Romania, Bogdan Maioreanu
After Netflix felt the impact of the Ukrainian conflict in the decreasing number of subscribers, Alphabet's Youtube is feeling the pain of vanishing of the Russian revenues, contributing to the market decrease. But the unwilling "shooting star" was Tesla who lost more than 12% of its value due to investors' concerns about how Elon Musk will finance the Twitter acquisition, the general market situation and some concerns about India not accepting China made Teslas on the local market.
The Twitter acquisition saga is on its way with shareholders voting for the sale of the company to Elon Musk for 54.20 dollars per share. As it is shown in the SEC deposited documents, the 46.5 billion dollars financing of the deal is covered by a complex loan of 13 billion dollars, a 12.5 billion dollars margin loan, leaving Elon Musk with the task to bring the rest of 21 billion dollars in equity to the deal. Analyzing bulk Twitter accounts Elon Musk declared that he believes in free speech but he realized that Twitter cannot thrive or serve this societal imperative in its current form. "As a result, I am offering to buy 100% of Twitter for $54.20 per share in cash, a 54% premium over the day before I began investing in Twitter and a 38% premium over the day before my investment was publicly announced" wrote Musk. And then he will make Twitter private, delisting it from the stock exchange.
In securing the loan, a syndicate of banks that includes Morgan Stanley Senior Funding, Bank of America – BOFA Securities, Barclays, MUFG, BNP Paribas Securities, Mizuho Bank and Societe Generale sent a Commitment Letter describing how the financing will look. The 13 billion dollars financing includes a 6.5 billion dollars secured loan, a 500 million secured revolving credit facility out of which 40 million can be used as working capital, a secured 3 billion dollars bridge loan and an unsecured 3 billion bridge loan. The 12.5 billion dollars margin loan is having a three year maturity and is to be collateralized with Tesla shares. This brings a mandatory prepayment clause that states that Tesla shares cannot drop more than 40% than the value at the date the funding will be provided. In the case this happens we may witness one of the largest margin calls in history.
The big question the investors are asking is how will Elon fund the remaining 21 billion dollars. The margin loan agreement documents allow Musk to sell the unpledged Tesla shares. According to Bloomberg, in order to secure the margin loan Musk would need to pledge about 58.7 million Tesla shares. This means that he already pledged about 85% of his holdings. In case he will need to sell the shares to secure the rest of 21 billion dollars needed at 890 USD per share he will have to sell almost 23.6 million shares. Not an easy task but not a destabilizing one too. Elon Musk is Tesla's biggest shareholder with about 175 million shares representing 17% of the company.
Beside the funding questions, there are issues that lead to the investors uncertainty. It is unclear who will manage Twitter since Musk publicly said he does not trust the company's management. Also Musk is very busy and the Twitter endeavor will limit more the time he spends as Tesla CEO. It is also unclear how Musk will modify Twitter's business model and how much talent he will need for this. And in a tight workforce market this becomes an important question. Now we know that former president Trump declined to come back to Twitter hoping to prop instead the development of his own Truth Social networking platform which has its own set of issues spanning from down times to moving prospective subscribers to waiting lists and share prices fluctuations.
Tesla was the most held stock globally on eToro platform and the second held stock by Romanians in Q1 2022 –, indicating investors see the long-term potential of the sector. The number of investors holding Tesla increased 12% globally (17% in Romania) between Q4 2021 and Q1 2022. Time will tell if investors will keep their faith in the electric vehicle maker.