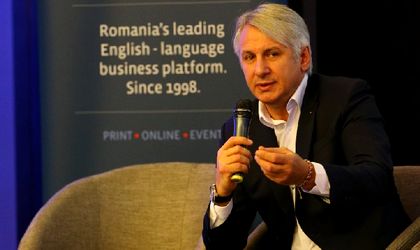 Finance minister Eugen Teodorovici said during the Tax& Law conference organized by Business Review that the changes made to the 114 Emergency Ordinance are close to what the government initially wanted: "to finance the real economy, to reduce the interest rate difference between deposits and loans", the minister said.
"Nor I nor the government have a desire to fight against foreign banks or foreign capital. OUG 114 was not an attack to the central bank's independence but perhaps a restraint on its monetary policy. Nobody has ever heard me say anything negative about the relationship between the Finance Ministry and the National Bank", Teodorovici added.
According to the minister, the new tax system for banks is more flexible than it is in other countries – the tax doesn't apply to banks that are facing difficulties, as applied in Poland and also, the tax on assets can be reduced to zero if the banks finance the economy.
The minister said that negotiations with the Bank Association and the National Bank were productive, and the new legislative changes are based on impact studies conducted by the National Bank.
"You can't please everyone at the table but we should be able to find a balance – nobody's saying this ordinance is perfect and we've asked ARB to come up with other good practices from EU member states – we're willing to take on risk in the government to "aggressively" finance the economy – be aggressive not in the bad sense, but in the sense that we have to make more steps in this direction", he explained.
Teodorovici added that foreign companies should admit that the reason they invest in Romania is to do business here. "Nobody is going to invest in Romania because they love this country – they're simply doing business – so we're doing all we can to make this business profitable for all parties. I'm sure we can find consensus on any issue", the minister explained.